We all know how much pressure the pandemic has put on the healthcare industry and we are not yet out of the woods regarding Covid-19. This has put an enormous strain on the NHS and private healthcare providers, which is powered by full technical logistics, a sector the medical field relies on to transport, install and maintain technical equipment of all kinds. Imagine being tasked with transporting and setting up a million-pound MRI scanner! The final location might be on the 3rd floor of the hospital, making it a very difficult project and there are white glove logistics providers who handle such work.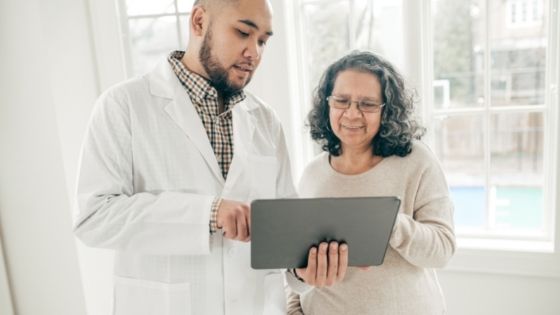 White Glove Logistics
This is essentially logistics with a high level of technology and the teams of technicians are manufacturer approved and must attend many workshops in order to gain certification. One leading company in the UK is Rhenus High Tech, who work tirelessly in the background to ensure that essential technical equipment is ready for use. The company would offer a wide range of services, including:
Final mile delivery – When large equipment is ready for installation, the manufacturer arranges a mutually agreed location nearby the hospital or medical centre, where the logistics team takes possession. From that time on, the white glove team are responsible for the handling and calibration of the equipment and will prepare it for the very first use.
Full Technical Installation – This would apply to X-Ray machine installation, MRI and Cat scanners and other medical equipment. Only authorised personnel are allowed to handle such equipment and the white glove technicians attend special courses to obtain certification.
Reverse Logistics – In the event a piece of equipment reaches the end of its life, it would be dismantled and taken away by the same team that installed it. This might involve replacing the equipment with a new unit and sending the old equipment back to the manufacturer, especially when on-site repairs cannot be carried out. Here are a few tips to help your business grow in 2021.
Great Career Opportunity
If you are technically minded, training to be a white glove technician offers a challenging and very rewarding career. It isn't just the healthcare sector that rely on white glove logistics, with the following requiring their services:
Banking & Finance – ATMs and other banking equipment requires specialist handling and a team of technicians would maintain a large area, repairing and replacing equipment as required.
Telecommunications – Stock markets and other trading platforms require secure Internet connections and networks are set up and managed by white glove technicians. When governments have online conferences, the communications would be the responsibility of trained technicians.
Fitness& Sports – The state-of-the-art fitness equipment you find in your local gym or fitness centre would be transported, installed and maintained by the white glove team. This equipment needs specialist installation, with each unit having to be configured into the online network and the mobile unit would always be on call, should there be an issue.
Next time you visit your local hospital, spare a thought for the team of white glove technicians that work behind the scenes to ensure doctors have the tools they need to help the patient. Regarding the pandemic, check with the government website prior to making any travel plans, just in case.