In the realm of Indian textiles, few art forms rival the mesmerizing allure of Bandhani. Hailing from the vibrant region of Gujarat and Rajasthan, Bandhani is an ancient tie-dye technique that creates a kaleidoscope of colors on sarees, lehengas, and dupattas. This blog delves into the fascinating world of Bandhani, exploring the intricate craftsmanship, cultural significance, and the timeless beauty of these resplendent garments.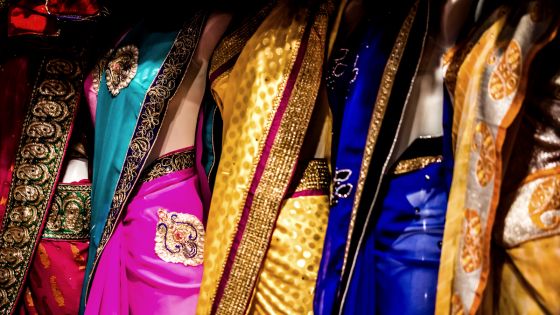 1. A Time-Honored Tradition
Bandhani, also known as Bandhej, has been practiced for centuries by skilled artisans. The art form involves tying small points on fabric with thread before dyeing it. The tied sections resist the dye, creating beautiful patterns when the fabric is unfurled. This labor-intensive technique demands patience and precision, making each Bandhani creation a work of art.
2. The Dance of Colors
Bandhani garments are known for their vibrant colors and breath-taking patterns. The artisans skillfully choose the hues, carefully orchestrating the placement of the ties to achieve stunning designs. From bold and striking motifs to delicate and intricate patterns, Bandhani creations evoke a sense of joy and celebration.
3. Cultural Significance
Bandhani holds immense cultural significance, deeply rooted in Indian traditions. It is an integral part of weddings, festivals, and other celebratory occasions. Each region has its distinct style, with Bandhani sarees, lehengas, and dupattas often donned as symbols of love, prosperity, and happiness.
4. Timeless Elegance
Bandhani garments are prized for their timeless appeal. They effortlessly blend tradition with contemporary fashion, making them popular choices among modern-day brides and fashion enthusiasts alike. The charm of Bandhani lies in its versatility, as it seamlessly transitions from casual wear to formal attire.
5. Reviving Heritage through Innovation
While preserving the essence of tradition, Bandhani artisans continue to experiment with new techniques and designs. Contemporary Bandhani pieces now incorporate modern color palettes, innovative tie-dye methods, and even fusion with other textile arts, captivating a broader audience.
6. A Tribute to Artisans
Behind every Bandhani creation lies the dedication and skill of artisans who have honed their craft for generations. These artists pour their heart and soul into each piece, passing down their expertise through the ages, making Bandhani not just a textile art form but a tribute to human ingenuity.
7. Sustainable Fashion Choice
In a world moving towards sustainability, Bandhani offers a sustainable choice for fashion enthusiasts. The traditional dyeing methods use natural colors, and the technique creates minimal waste, making Bandhani garments environmentally friendly and ethically produced.
Conclusion
Bandhani, with its kaleidoscope of colors and timeless allure, remains an enchanting symbol of Indian textile heritage. From weddings to festivities and everyday celebrations, Bandhani saree, Bandhanilehenga, and Bandhani dupattas bring joy and elegance to every occasion. Rooted in tradition yet evolving with contemporary sensibilities, Bandhani stands as a testament to the artistry and craftsmanship of skilled artisans. Embrace the resplendent charm of Bandhani, and revel in the beauty of this exquisite art form.