The water damage restoration process is a comprehensive approach aimed at mitigating the effects of water damage and restoring affected properties to their pre-damaged condition. It involves several key steps that work together to ensure a thorough restoration. Here is an overview of the water damage restoration process: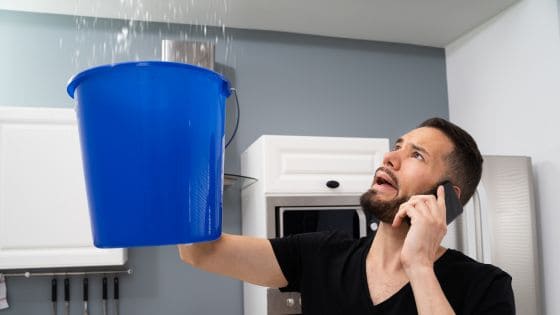 A) Emergency response: Upon arrival, water damage restoration professionals assess the situation and prioritize safety measures. They quickly identify and address any immediate threats, such as electrical hazards or structural instability.
B) Water extraction: The first step in the restoration process is removing standing water. Powerful pumps, vacuums, or other extraction equipment extract water from affected areas.
C) Drying and dehumidification: The drying process begins after water extraction. Industrial-grade air movers and dehumidifiers are properly installed to facilitate efficient drying. This helps prevent secondary damage, such as mold growth or further structural deterioration.
D) Cleaning and sanitization: Once the affected area is dry, thorough cleaning and sanitization are necessary. This includes removing debris, disinfecting surfaces, and eliminating any lingering odors.
E) Restoration and repairs: The final step involves restoring the property to its pre-damaged condition. This may include replacing damaged materials, repairing structural elements, and repainting or refinishing surfaces.
Initial Assessment and Documentation of Water Damage
When dealing with water damage, conducting an initial assessment and documenting the extent of the damage is crucial for effective restoration. This assessment is the foundation for developing a restoration plan and helps ensure no damage goes unnoticed. Here are the critical steps involved in the initial evaluation and documentation process:
A) Inspection: Trained professionals thoroughly inspect the affected areas to determine the source of the water damage, identify visible damage, and assess potential hidden damage. They evaluate the affected materials, such as walls, floors, ceilings, and personal belongings.
B) Moisture detection: Moisture meters and thermal imaging cameras are utilized to identify areas of hidden moisture. These tools help determine the extent of water intrusion and aid in creating a comprehensive restoration plan.
C) Documentation: Detailed documentation is crucial for insurance claims and tracking restoration progress. Photographs, videos, and written notes are taken to accurately record the property's initial condition and the damage's extent.
D) Damage classification: The severity of the water damage is classified, such as clean water, gray water, or black water, based on the source and level of contamination. This classification helps determine appropriate restoration techniques.
E) Restoration plan: A customized restoration plan is developed based on the assessment and documentation. This plan outlines the necessary steps, resources, and timeline for the restoration process.
Safety Precautions During Water Damage Restoration
Safety should be a top priority during the water damage restoration process to protect the restoration professionals and the occupants of the affected property. It is essential to adhere to safety precautions to minimize the risk of accidents, injuries, and potential health hazards. Here are some essential safety precautions that should be taken during water damage restoration:
A) Personal protective equipment (PPE): Restoration professionals should wear appropriate PPE, such as gloves, goggles, masks, and boots, to protect themselves from potential hazards, including contaminated water, mold, and harmful chemicals.
B) Electrical safety: Professionals must ensure the power supply is turned off before entering a water-damaged area. Water and electricity are dangerous, and the risk of electrical shock must be eliminated. If necessary, electrical circuits should be professionally inspected before restoration work begins.
C) Structural stability: Assess the structural integrity of the affected area before starting restoration work. Water damage can weaken building materials, leading to potential collapses or accidents. If there are concerns about stability, professionals should evacuate the area and consult with structural engineers.
D) Hazardous materials: Water damage can expose hazardous substances like asbestos or lead-based paint. Restoration professionals should be trained in handling and disposing of these materials safely. Proper testing and remediation procedures should be followed if hazardous materials are suspected.
E) Proper ventilation: Adequate ventilation is crucial during the restoration process. It helps remove moisture, odors, and potentially harmful airborne contaminants. Restoration professionals should ensure the work area is adequately ventilated and use fans or other equipment to promote air circulation.
Water Extraction and Removal Techniques
Effective water extraction and removal are crucial in water damage restoration. Promptly removing water helps prevent further damage, reduces drying time, and mitigates the risk of mold growth. Restoration professionals employ various techniques and equipment to extract water efficiently. Here are some commonly used water extraction techniques:
A) Submersible pumps: Submersible pumps are powerful tools used to extract large volumes of water, particularly in cases of significant flooding. These pumps are submerged and can quickly remove standing water from the affected area.
B) Wet vacuums: Wet vacuums or carpet extractors are portable machines designed to extract water from carpets, upholstery, and hard surfaces. These machines use strong suction power to remove water effectively.
C) Mopping and squeegeeing: Mopping and squeegeeing can be effective for minor water spills or hard surfaces. Absorbent mops and squeegees are used to soak up and remove water manually.
D) Air movers: Air movers enhance evaporation after water extraction. These high-powered fans create airflow, accelerating drying by promoting moisture evaporation from surfaces and materials.
E) Dehumidifiers: Dehumidifiers are essential in the water damage restoration process. They remove excess moisture from the air, reducing humidity levels and aiding in drying. Dehumidifiers condense moisture into the water, which is then collected and disposed of.
NAP:
Water Damage North Shore Northern Beaches
119 Fiddens Wharf Rd, Killara NSW 2071
0401 313 942