Entertaining a large group of people isn't easy. If you've ever tried to feed a bunch of people and keep their drinks topped up, you'll know how awkward it can be. This is why forward planning is so essential. If you're planning a party with a large group, here are some tips that can help make it easier and take some of the stress away.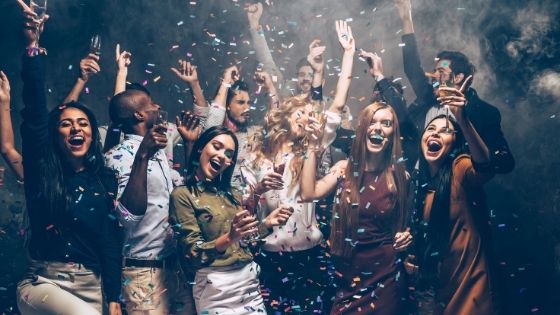 Hire a venue
House parties are a lot of fun, but unless you have a lot of space, they can be awkward. You can end up with a lack of chairs, and you need to make sure you hire glasses and extra cutlery etc. It can be a huge headache! If you have more than a dozen guests, you may want to hire a function room at a restaurant such as Catalina Rose Bay, where everything is taken care of for you. This means you can simply show up and enjoy yourself, rather than needing to run around after everyone.
Choose some entertainment
While drinking and mingling are fun activities, all parties need some form of entertainment to get people talking and keep the party flowing.
Some common types of party entertainment include:
Live music
A DJ
Magicians or other performers
Lookalikes
Casino games
Whatever you decide, simply make sure it matches the theme of your party and the age of the participants. You don't want kids' entertainment at an adult party or vice versa. Also, think about how to time it. Do you want to have some entertainment early in the night as people arrive, or have it post-dinner? The choice is yours.
Serve the right food
If there's one thing guests always remember it's the food! But that means it's very easy to get it wrong too. There are certain foods that are ideal to serve at a party, as they're crowd pleasers and easy to serve. If you'll be serving a buffet rather than a sit-down meal, keep in mind that people won't want to balance their plate on their knee, they'll want mostly finger foods. Try to avoid anything messy, too strong in flavour or spices, or anything that's difficult to amend for vegetarians or allergies.
Check if you need a permit
Most small gatherings at home or in venues are easy to sort out without any paperwork, but you should make sure you don't need a permit to conduct an event on public land. If you're planning something like a street party, for example, and will be blocking off your road, even if your neighbours are all joining in, you'll need permission. It's always worth double checking if you're planning a gathering somewhere like a local park, no matter what the scale.
It can always feel a bit overwhelming to have to host a large number of people. Luckily, there are ways to make it easier. From booking a venue that specialises in parties to ensuring you serve the right food, the more planning you do, the more likely the event will run smoothly.