Did you finally receive a structured settlement? Getting a settlement is a great way to ease any financial burdens you're currently going through, and can be a great help when you or a loved one can't afford to (or aren't able to) go to work.
That being said, successfully winning a settlement and actually being able to access it are two different things. If you don't know the right steps to take to fully use your structured settlement fund, you'll be sitting on thousands of dollars in cash that you can't even reap the benefits of.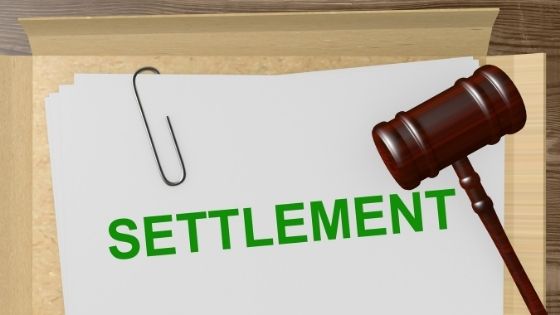 If this is your current situation, you've come to the right place. This article will help you to access your structured settlement so you can use your money the way you desire. Read on to find out more!
1. You Get a Monthly Settlement
Structured settlements are almost always given out in monthly amounts. With this in mind, getting your statements each month would be the easiest route to take.
After a settlement is reached, there will be a judge that will help you make the necessary arrangements. They will take note of your total amount and divide that up into a certain amount per year. You would then receive that amount on a monthly or annual basis.
This is the route that most people take, as it guarantees them a safe stream of income for many years to come. If this is what you're looking for, there's not too much that you'll have to do on your end to receive your money.
2. You Get a Partial Lump-Sum Payout
If you love your structured payments but need a lump of quick cash, a partial lump-sum payout would work in your favor. Partial lump-sum payouts are great for those who are experiencing current financial hardship but don't want to completely give up the structured payments.
To do this, you would usually talk with a company that specializes in buying settlements. They will go over the paperwork with you and help inform you of your decision, so you know you're making the right choice.
You'll also need to go to court and work with a judge to make sure everything is in order and you know exactly what you're getting into.
3. You Get a Full Lump-Sum Payout
Some settlement winners don't want to go the traditional route, and that's okay. That's why there's the option of a full payout to those who want their money now.
Just like with the partial lump-sum payout, you'll have to go to a settlement buyout company to work out an agreement, as well as a judge to help you through the process and make sure you get the best deal.
Are you ready to start properly managing your structured settlement? You'll want to click here to learn more ways you can take care of your cash so you can stay on top of your finances now and into the future!
Time to Start Using Your Structured Settlement
Now that you know how to access your structured settlement, you can use your money whenever you need it. Make sure to have a look around the rest of our page to see what other great advice we can offer you!