Did you know that more people apply for a new business in the United States?
This rings true despite the recent health crisis. However, before diving in, ensure that you're well-prepared. Otherwise, your enterprise won't last long.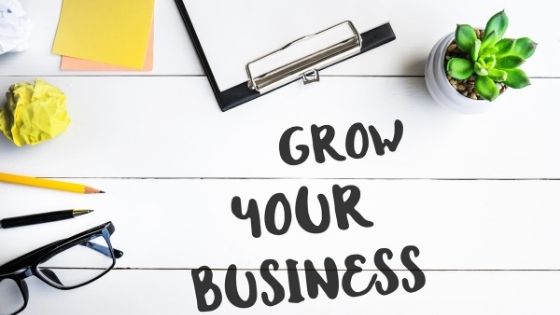 In this guide, we'll discuss five helpful ways to grow your business this 2021. Read on and keep your business growth steady:
1. Go Live On Social Media
Did you know that live streaming global viewership rose to 72.4%? If you're looking to promote your product across a wider range of customers, going live on various platforms can help.
Product showcases, unboxing, and coupon giveaways during the live stream help gather potential customers. Host a Q&A or deliver a free webinar while promoting your business. If this is your first time streaming, We recommend that you complete the setup the day before if you are planning a YouTube stream. You should also have a webcam and encoder to stream. It connects with potential customers without spending too much on marketing.
2. Optimizing Website
Websites help customers see your products. Thus, you must optimize your design. A dysfunctional website draws customers away since it looks unprofessional.
To grow your company, make sure your website is visually appealing and user-friendly. It leaves a good impression on visitors, leading them to recommend your brand.
More people will visit your website and buy your products. It results in faster business growth.
3. Paid Advertising
Paid advertising in the digital world is essential in growing a business. After all, the competition is fierce, making online advertising difficult.
Paid advertisement allows business owners to get brand recognition on popular platforms. Paid ads boost business growth since it's more noticeable to more people. It means more getting more prospects and profit, promoting company growth.
4. Create a Video Content
Did you know that 96% of people watched a video to learn about a product or service? 84% of them bought a product and service after watching. These figures make video advertisement essential in growing a business.
With a video presentation, you establish your brand name in the market. Get your business story out through this medium. You can also showcase or explain how your product benefits users.
Asking a business consultant can also help create effective video content. You can use their expertise to discover trends and content that works best for your target market.
5. Sponsor an Influencer
With the fierce competition on viewership, it's tricky for your video to reach your target market. If you're looking to get your brand name out faster, consider influencers.
Influencers have established followers subscribed to their channel and social media accounts. When an influencer posts about something, their audience gets notifications, prompting them to view the post. Talk to a social media influencer and ask them to review your product through a sponsorship.
Discover How To Grow Your Business Today!
Business owners must take advantage of the digital world to keep their businesses afloat. It includes hosting live events, posting video advertisements, and more.
These are only five ways to grow your business. Interested in learning more? Browse through our website to discover other helpful articles such as this one.