So you own a small business that is growing at a steady pace, and you feel that the time has finally come for you to obtain a company car?
First of all, congrats
Second, you are probably thinking about what is best for your company – should you buy a car or lease it?
Keep reading to discover why leasing has advantages over buying a car and to also learn what those advantages are.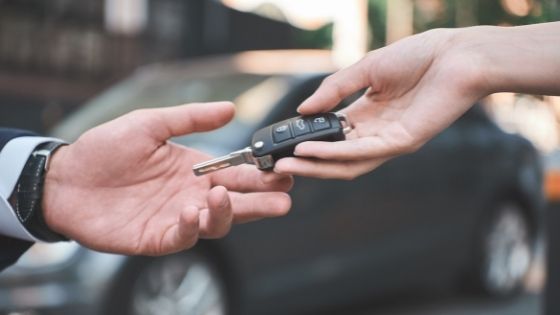 How leasing works
When you lease a vehicle – or a few of them – for your company, you will be making fixed monthly payments over a certain period of time (usually one to three years.) When that period is up, you will have an option to buy that car as-is or return it to the dealership and swap it for a newer vehicle.
Financial advantages
Compared to outright buying a car, your initial cost will be much smaller if you choose to lease a vehicle for your business – some dealerships don't even demand an initial fee. Instead, you will be able to drive your newly picked car off the lot without spending a dime. This is a useful option if your business needs a car right away.
Also, when comparing the costs of buying a car versus leasing, you should know that your expenses will be much more spread out if you choose to lease a vehicle and thus much easier to deal with every month.
Finally, suppose your company deals with an enterprise that requires an entire fleet of cars instead of just a few vehicles. In that case, leasing is an option that makes it possible to get all the cars you might need at once and get your business started at its peak potential instead of slowly gathering money for each new car.
Safety and features
When you lease a car for your business, you won't have to worry about it being out of date when it comes to all the latest technology and all the bells and whistles that go with it.
Not only will you have the option to lease the latest and best car there is, but you will also have an option to exchange it for the latest model once your initial lease is up.
That way, you can always be sure that you or your employees are driving the best and the latest in the market without any additional investments.
On top of that, most leasing companies cover your insurance while the lease lasts. The same goes for any kind of regular maintenance and checkups. As long as you do not expose your vehicle(s) to "excessive wear and tear," the leasing company will cover all those expenses.
Brand awareness and consistency
You should consider leasing vehicles for your business if your line of work means that people will see your cars out and about.
Having the same makes and models of vehicles spread all across your company's fleet helps build brand awareness with people who see your cars in the streets.
Also, whether we like to admit it or not, first impressions matter. As a business owner, you will make a much better initial impression on your potential business partners if you show up to that first meeting in a leased luxury vehicle than a beat-up car that is several years old.
Some disadvantages of buying a car for your business
As stated above, the biggest downside to buying a car is that you will have to pay a significant portion of its price right away instead of leasing, which has no substantial initial costs.
Another thing to consider is that a car is an asset that is constantly losing its value – the longer you own it, and the more you drive it, the less valuable your car will be.
Deprecation begins as soon as the car leaves the dealer's lot. Some estimates say that a vehicle loses forty per cent of its original value during its first year of use.
It's important to keep in mind that every car is constantly losing its value. This something to consider if you're counting on your new car being a valuable asset that you can sell to make some money back if times get tough.
Also, when the time comes to sell that vehicle, you will be on your own.
This means that you will have to find a willing buyer to meet the price you want and do all the paperwork to complete the sale yourself.
When you compare that to leasing, where you have the same fixed amount to spend every month and know that you can simply swap the vehicle for a newer and better one once the lease is up, it is easy to see which is the best option.