Have you recently been contemplating the idea of homeschooling your children? Have you researched the benefits of doing so? As a parent considering making this transition for yourself and your child, it's important to understand the pros and cons of homeschooling to better determine if it's the right choice for you.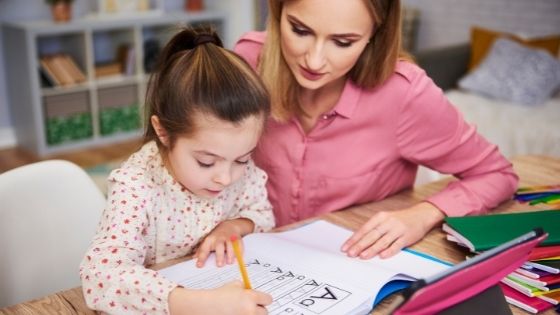 Once you've done your research, it's time to figure out how you'll get started. Homeschool programs can seem overwhelming at times, as well as the idea of becoming your child's teacher, but it's all possible when you have the best homeschooling tips to follow.
In the guide below, you'll learn more about how to make the transition to homeschooling. Continue reading to get started!
Check With State Requirements
One of the first things you should do is check with your state's requirements. You should know what the legal requirements are to withdraw your child from public school and the legal requirements for homeschooling as well. When you know the laws and follow them, it makes for a smoother transition.
It's best to start looking into the legal side of things as soon as possible.
Learn Your Child's Curriculum
You'll also need to conduct some research to find your child's curriculum. Your options are nearly endless when it comes to finding different curriculum and resources. The most important aspect of things is to find something that's going to offer your child the best educational experience possible.
You even have the option of using complete curriculum packages as well. Be sure to read reviews before making a final selection, however. Plan ahead of time and take advantage of free educational resources offered by public libraries and more.
Understand Their Learning Style
Next, you want to discover your child's learning style. Here's another benefit of homeschooling: you can decide how your child's taught a lesson, making it catered to their needs. Discover how your child learns best by conducting a few different learning experiences.
There are seven different types of learning styles. Research each one and determine how your child learns best. For example, is your child a visual learner, a kinesthetic learner, or a different type of learner?
Use this information to build a homeschooling curriculum catered to their unique learning needs.
Create a Homeschool Routine
Don't forget to create a homeschool schedule/routine as well. You have the ability to create a schedule that works well for both of you. Once you find a schedule that works, stick to it so you develop a routine for your child. As homeschooling can be a lot of time at home and not socializing as much as in school, you may want to also find an after school program that can give your kids the activity they need. They get to socialize through playing with others in sports and other activities to keep them active and balanced.
Because there are so many different schedules and routines, it's best to do some research and find more info. After learning more about homeschooling schedules, you can then begin developing your own.
You've Got Homeschooling in the Bag
Who says you're not a super parent? Of course, you are! You've got homeschooling in the bag with these helpful tips.
Although making the transition could seem overwhelming at first, you'll soon have everything under control. Remember to allow time for adjusting (for both you and your child) and make changes as you go if needed.
For other helpful posts similar to this one, check back here regularly.