Why use streaming services for advertising? The answer is simple: your target audience is mostly here.
In January 2021, 34 percent of American households with video streaming capability used streaming services supporting ads. It's a 6% increase from the previous year. It proves the trend is growing even against ad-free services like Netflix.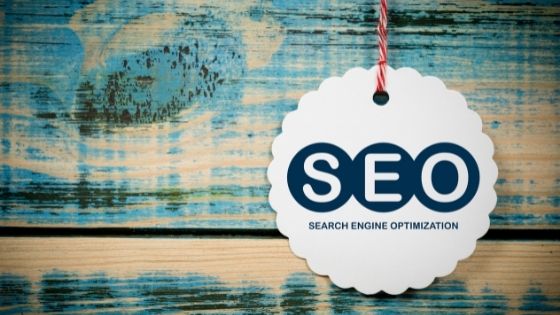 Advertising on ad-supported services is the future. Keep on reading to determine how you can optimize your ads with SEO techniques.
Review the Different Streaming Platforms
Learn the available options for your business. The most attractive players in the market for advertisers are at the top of their industry.
Netflix leads with over 209 million subscribers. Amazon Prime, Hulu, Disney+, and HBO Max complete the top five. However, consider other platforms like Vimeo, YouTube, IBM Watson Media, and others.
However, Netflix has no standard advertising opportunities. Look into other platforms instead. Learn where your customers are and explore your options.
You need not limit yourself to one platform. However, your strategies will vary between different services. The advertising features will also differ with each one.
Segment Your Customers
Customer segmentation is a crucial step in SEO, PPC, content, and online advertising. It splits your audience into smaller groups. It makes them easier to target and manage.
You have complete freedom on how you want to group them. For advertising on a streaming service provider, group your audience according to their interests.
On platforms like Hulu and YouTube, group your audience based on their favorite show. Use segmentation based on Spotify users' preferred genres. Other than that, you can use age, sex, and location to group similar audiences.
The benefit of customer segmentation is better-tailored ads according to your audience's interests and behavior on the platform. The ads you show for 18 to 30-year-olds are different compared to 50 to 75-year-olds.
Most services make it easy by limiting your ads to specific demographics. It allows you to deliver the proper message to the right audience. It also prevents you from wasting too much money on uninterested people.
Use a Solid Call to Action
What do you want your viewers to do once they saw your ad? It depends on your goal, whether you want to raise brand awareness or increase sales.
Solid calls to action are more important nowadays than in television ads. When a TV ad tells a consumer to visit their store, people often won't do it right away.
On internet-based streaming ads, people can click a CTA button immediately and get to where you want them to go. Calls to action lead to immediate response purchases.
Want to advertise your newest device? Include a CTA button that links to its product page. Here, consumers can learn more and buy it right away.
A consumer can do everything without losing progress with their show after seeing your ad. After buying or checking out, they can go back to where they left off. They can even use a different device, making the process more convenient.
The right CTA makes all these conveniences possible. Make sure it's clear so users know right away where the button will take them. Show it for at least three seconds to ensure they can't miss it.
Use Local Ads
Are you a local small business? Streaming services have advertising solutions for you.
Streaming services are usually international. However, some allow you to run your ads in your desired locales. Advertising on Hulu allows you to choose areas where your ads would run using Nielsen DMA.
Like with local SEO, it ensures you only target audiences more likely to transact with you. Hulu has a local exclusivity guarantee. You can ensure your ads won't show somewhere you don't want them to.
Local businesses aren't the only ones benefitting from this feature. As mentioned before, you can group customers by location. It means you can deliver localized ads the population can better relate with.
Create a Lasting Impression
The advertisement must leave a significant impact on your viewers' minds. The first five seconds are the most crucial as the audience can usually skip the ad afterward. It's also true in SEO, where visitors can leave if the first sentences aren't interesting.
Impress them with visuals if you advertise on video streaming ads or make them curious about your story. Hook them using whatever it takes. Include your first branding moment within the first second.
Use both voiceovers and text to be inclusive. On that note, the text should be readable and appear long enough to read.
Whatever route you take, make sure it's high-quality right from the start. Focus on one message so your audience doesn't feel confused. Keep it consistent with your other platforms to ensure retention.
Monitor and Optimize
How would you know if your campaigns are working? Look closely at the analytics.
The good news is streaming services offering ads have easy-to-use analytics. You can view real-time and detailed data about your ads.
Streaming analytics show valuable information about your ad viewers. These include their age, location, and sex. Some platforms also show you their device, completion percentages, average video bitrate, and more.
Knowing these details allows you to find out what works. Feel free to optimize your strategy in light of new information. It allows you to make the necessary changes without further delay.
Choose the Right Streaming Services for You
Streaming services are the future. It means advertising on these platforms is necessary for your survival. Don't let yourself lag behind your competitors. Start exploring the possibilities by running ads on a streaming service.
As with SEO, research well and study the market to enjoy a higher rate of success. Lots of new trends emerge as the year progresses. Keep your business updated and use better methods soon.
An SEO Agency evaluates current business websites from an SEO perspective, looking at which areas can be improved so search engines will rank the site higher on query results and give the site higher exposure to potential clients.
Are you looking for more helpful guides? Consider visiting our website and learn more valuable tips and tricks today.