Without a doubt, investing in real estate is the best decision anyone can ever make. It doesn't matter whether you are planning to invest in a family home or thinking of buying a property to let. It is a type of investment that is safe and secure. An individual doesn't need to worry much about financial loss.
But there are certain aspects of real estate that everyone should learn before they decide to make a decision. It is after the learning process that they should invest in multiple real estate projects in Lahore or other cities or countries. This is a move that allows you to plan for your retirement.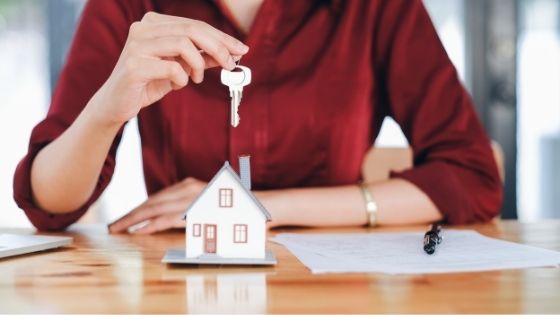 Also, real estate investment is a better stock market investment. You can always show the physical assets to back up your expenditures. The beginners might feel lost in the real estate market. But they can avoid such circumstances if they know the best tips, to begin with.
Investment Tips for Newbies to Start
The chance of making a mistake in the real estate industry is high. It has been noticed that several try to gain success in this industry but fail miserably, as they don't have an idea what's the correct way to begin the venture.
So, if you are planning to make your very first real estate investment, it is essential that you read this article till the end first.
Never Hurry
Obviously, a person feels excited when they plan to invest in real estate. In excitement, they jump to a conclusion and fail to consider one thing. The property they are buying is worthy or not. So, an individual must take time before making a decision and think about all the possibilities.
If you are planning to buy a property to let, make sure it attracts the tenants. Moreover, whether the price of the property will increase in the future or not. Also, check the safety and security of the neighborhood.
There is the possibility that before buying your first property, you may have to see 100 or even more properties. So, there is no need to panic, think properly because the time that you are spending is a kind of investment for a better future.
Learn About the Market
Without a doubt, real estate agents and those who are in the real estate business for a long time know a lot about the market. But it isn't ok to rely on them only to learn how the market works. It is essential to carry on your own research too. Visit the area and try to find out on your own the value of the properties.
When a person does the research on their own, they learn quickly and can make good decisions too.
Invest in Rented Properties
Renting a property is the best way to begin the real estate journey. If you have a spare room in your home, rent it out to make money. It can become a substantial source of passive income. Obviously, you have to pay attention to the maintenance and some other things. Still, it is a stable investment, as the average increase in rent every year is somewhere between 3% and 5%.
Take Baby Steps
Even if you have a lot of money to invest, it is still better to take small steps. Buy one property or a property that has multiple units. Once you gain experience by managing one property, then you should buy other properties.
Go for Vacation Rented Property
This investment serves an individual in multiple ways. Not only do you get your place to enjoy vacations whenever you prefer. But when not in use, you can rent out the property and receive an income throughout the year.
Now it depends on the location and the type of property how much ROI you are able to generate. The only disadvantage of such properties is that these are mainly far from the family home. So, managing it on your own isn't possible and hiring a home managing team is the only option that you are left with.
Invest in Commercial Real Estate
Mainly experienced investors invest in commercial real estate. But it doesn't mean the beginners aren't allowed to do so. Just remember, commercial real estate is expensive than residential real estate, but the benefits are more too.
The beginners who follow the above-discussed points tend to be less before or after making an investment. Just remember, learning in real estate never ends. Take advice from experts or get knowledge from other resources but never stop, and obviously, Don't Rush!