When it comes to managing your real estate investments and properties, some people prefer a hands-on approach. That is completely fine and understandable. You want to keep track of your investment and stay in the loop regarding anything happening to it.
However, managing a property – or several properties – can be a tricky thing to do. All it takes is one small mistake, and things can snowball into a disaster.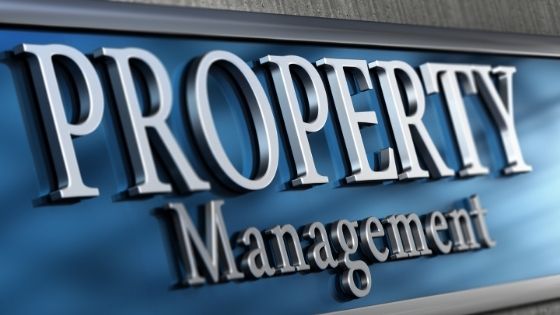 If you are uncertain if hiring a property management company is worth it, keep reading to learn about numerous advantages that such a company can bring you.
If you and your property are not in the same country
Suppose that you had an excellent opportunity to obtain a rental property in Ireland while living somewhere else. You will have the status of a Non-Resident Landlord and be one of the many Irish landlords living abroad.
Since your place of residency is not the same as where your property is located, the hands-on approach is out of the realm of possibility. You won't be hopping on a plane every time a tenant complains of a leaking faucet in their apartment.
Instead, as a non-resident landlord from Ireland, you will need someone in the country who knows the local laws and regulations, and tax requirements. In addition, you will need someone who will be there to collect the rent for you and who will be there if there is an emergency.
To put it shortly, you will need a property manager. But, there are also other reasons why you might want to hire a property management company.
Property maintenance
One of the things that a property management company can do for you was already mentioned above – they can, and will, take care of property maintenance for you, thus preserving the value of your property.
If you are handling an issue on your property by yourself, often you will have to wait for shops to open or for the handyman to open shop before you can get down to fixing the issue. Professional property managers have a network of skilled professionals by their side, waiting to help them 24/7. That way, they can resolve any issues much faster and prevent any potential severe damage.
Some property management companies even offer a preventive maintenance program, where they regularly check and maintain all crucial systems on your property and suggest upgrades where those would be beneficial.
Dealing with tenants
If you are a person who wants to avoid constant stress, dealing with your current and potential tenants is best left to a property manager.
On top of dealing with repairs, you should keep track of late fees, collect rent payments, prepare the property for new tenants, and deal with all the necessary paperwork. Again, a property manager can handle all these things for you and save you from a lot of headaches.
Besides, when you hire a property management company, you will have a larger pool of potential renters at your disposal. An experienced property manager will know exactly where and how to find the best tenants for your needs. That way, you will be able to stop worrying about the screening process, and rest assured that your renters are as good as they can be.
And, even if there is an issue with bad tenants, that is not your problem. Your property manager will take care of that.
Property managers bring peace of mind
Let's be honest – how much do you know about laws that pertain to being a landlord? Odds are, you are not as skilled in legal matters as a person who handles these things for a living.
When renting a property, you need to keep in mind many local and federal laws, rules, and regulations, not to mention dealing with the venture's taxes and other financial aspects.
If things between your tenants and you go wrong, and you have to evict them from your property, you will have to do it legally and follow anti-discrimination laws and many other regulations. This is one more area where an experienced property manager is a highly valuable asset.
Finally, a property manager functions as a buffer between you and your renters. They are a figure of authority.
If you get personally involved, you might go too easy on tenants you like, or take some of their complaints too personally, and so on. Above all, renting a property is a business, and you should treat it as such. With the help of a property manager, you will be able to keep the relationship between you and your tenants a strictly professional one.
With a bit of a distance, you shall be able to devote your time and energy to other, more interesting, and productive projects. Simply hire a property management company and relax knowing that they handle all the matters instead of you.