Has COVID-19 changed the way you think about child education? Are you wondering if traditional public schools are still the best option for your child?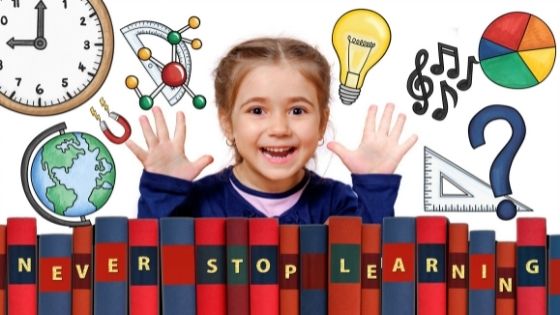 Some parents feel that the remote instruction of COVID-19 has shown us the need for something different. Today's students are highly interactive, curious, and visual learners. And our curriculum will need to reflect that.
Are you wondering how children's education systems can become more tailored to the modern student?
Let's take a look.
1. Project-Based Instruction
One that pandemic learning taught us well is the need for project-based instruction. Projects require students' creativity and intellect, and they can be completed on their own timetable.
Projects give students an extended period of time to engage a real-world problem or answer a complex question. They will create a product or presentation to be publically presented to their class.
High-quality projects focus on rigorous academics, critical thinking, and clear communication. With the right organization and check-points, an engaged teacher can guide students through a project. It will challenge their thinking and encourage their curiosity.
All the while, your child will be learning easily transferable skills that are important in today's job market.
Many of today's public and charter schools are focusing on asynchronous, project-based options. Check out the programs offered from Royal Public Schools.
2. A Student-Centered Approach
Student-centered learning focuses on connecting the outside interests of students with classroom learning. It helps students to develop their critical thinking and self-reflection abilities. Student-centered learning allows teachers to guide students through setting personal and educational goals.
Examples of student-centered learning include starting class with a relevant story. You can also frame lessons in terms of personal growth. You may also wish to allow students to choose the purpose of a project.
Giving students choices and using open writing prompts are also ways to focus learning on student progress.
3. Collaborative Learning
Collaborative learning involves intellectual efforts that involve a group of students. Teachers may also be a part of the process.
This is an instrumental skill to have in today's work environment. We are often asked to brainstorm and collaborate with others as often as we do independent work.
Collaborative learning teaches children cooperation, teamwork, and civic responsibility.
One of the best parts about this learning style is that it's possible to encourage collaborative learning online. This is where some of our students find themselves more often in the current learning climate.
Daily discussion sessions, break-out groups, and pair work can all help them to develop collaborative skills. The most forward-thinking classrooms allow students to think collaboratively.
New Approaches to Child Education
The best approaches to child education always challenge our current models. With lots of student-centered projects and opportunities for collaboration, students will become well-equipped. This is true even if they're learning remotely!
Don't stop getting smart about your student's future now. For more great advice, read our blog today.