Do you have a passion for the oceans and wildlife? Do you enjoy data collection and intense periods of research? Do you see yourself working at the forefront of climate change prevention?
If so, you might want to consider studying marine biology.
A career in marine biology allows you to do all of that and so much more. It also lets you enjoy a comfortable salary, allowing you to make a living while doing what you love.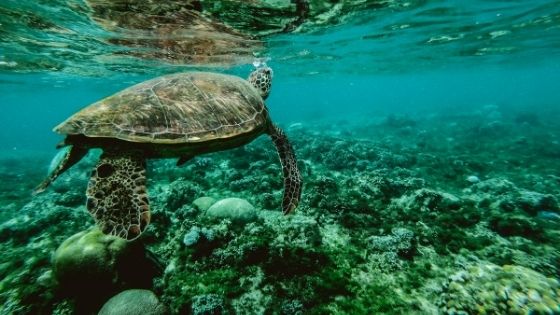 If you're still on the fence about whether or not you should study marine biology, you're going to want to keep reading. Today we're going to look at all the aspects that make marine biology so great.
Additionally, if you think: "I need someone to do my paper for me on biology", you may find out a writing expert who would craft an effective paper for you while exploring marine world.
Read on to learn about seven of the top reasons to study marine biology.
1. Learning Becomes Your Passion
Some people enjoy college because they get to socialize and party. Others enjoy it because it's the opportunity to do nothing but learn. If learning is one of your passions, working as a marine biologist lets you continue learning for the rest of your life.
Science is an ever-evolving field, which means that marine biologists always need to be up to date with the latest discoveries. That means that while other people might not have to pour over books and studies after graduating, marine biologists do.
While that might sound like a downside to some people, it's one of the things that marine biologists love the most about their jobs!
2. Work in Diverse Workplaces
Are you someone who doesn't see yourself working in the same location every single day? If that's the case, working as a marine biologist could be a great way to shake up the monotony.
From beaches to laboratories and boats, every week will look a little bit different. Just make sure you bring your laptop to all of these places, as that's going to be your new travel companion.
3. Work in Beautiful Locations
Besides getting to work in diverse locations, marine biologists also get to work in beautiful locations.
From the crystal clear waters of the Bahamas to the Norwegian fjords, you can have National Geographic experiences that other people only dream of. Besides getting to visit them, you also get to swim, dive, and explore all of these amazing places.
Of course, you don't spend every day at the beach, and most marine biologists spend a lot of time in laboratories. However, they still get to work in environments that are the envy of every office worker.
4. Help Fight Climate Change
The world needs people capable of fighting climate change now more than ever. That's one of many things that marine biologists can help do.
Marine biologists get to see firsthand the effects that climate change has on our oceans. They observe and study melting glaciers, ocean temperature increases, and other things that most people only get to read about or hear on the news.
Seeing all of this firsthand gives marine biologists one of the best platforms for climate change advocacy. They get to share their findings with the world, and hopefully, make changes that are long-lasting and effective.
5. The Opportunity to Work With Data
While most people picture dolphins and sea turtles, the truth is that marine biologists probably spend more time working with R and Excel. Data entry is an essential component of marine biology.
This might seem unappealing, but many marine biologists enjoy both the technical and real-world side of their jobs. Just imagine—when things get a bit dull in the office, you get to snorkel or go diving to collect more information!
If you're unsure how to use databases and other types of software, don't worry. You'll learn everything you need in marine school.
6. Help Protect Wildlife
Marine biologists spend years studying climate change and other threats to wildlife. This knowledge puts them in the best position possible to protect plants and animals.
Issues like overfishing affect not just animal populations, but humans as well. When the population of one animal starts to decline, it affects the entire ecosystem of the ocean.
For example, climate change has led to the death of kelp forests off the coast of California. This has allowed the spread of a deadly disease that wiped out 95% of sea stars.
Sea stars eat sea urchins, so where there were once healthy kelp forest ecosystems, there are now vast expanses of spiky invertebrates.
Marine biologists understand these situations better than anyone. They can help raise awareness for certain issues and also take steps to mitigate damage in certain scenarios.
7. Meet and Interact With Amazing People From Around the World
It takes a special type of person to be a marine biologist. That means that if you become one, you can rest assured that you'll work alongside many other incredible people.
Working with other bright and motivated individuals is one of the secrets to loving your job. As a marine biologist, you're guaranteed to meet and interact with amazing and passionate people everywhere.
Dive Into the World of Marine Biology
While studying marine biology might not be what most people think it is, that doesn't mean that it's not an amazing field to get into.
As this guide explains, learning more about the oceans and the creatures that inhabit them is never a bad idea. Instead of wondering why study marine biology, start asking yourself how to study marine biology.
Do you now have a better idea of why studying marine biology is such a great idea? If so, make sure to check out the rest of our site for more helpful guides, tips, and explanations.