Do you struggle to get to sleep at night? You're not alone—in fact, it's estimated that anywhere between 30-48% of adults in America struggle with insomnia.
Insomnia can be a vicious cycle because you lie awake worrying about the fact that you can't sleep, which in turn stops you from dropping off.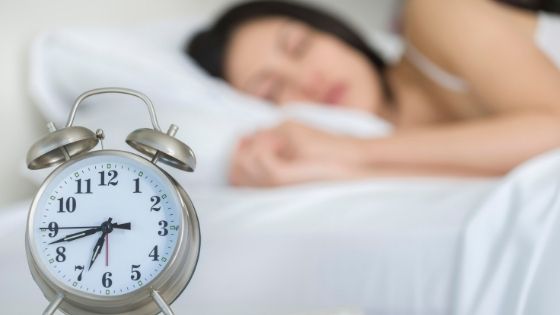 Even if you don't suffer from insomnia and just have poor sleep habits, the tiredness brought on can be devastating to your energy levels and productivity during the day. It's important therefore to find out how to fall asleep faster.
We're going to give you 5 basic tips to do just that, so keep reading!
1. Use the Military Method
You can probably figure out where this method got its name… it was made famous by a 1981 book called "Relax and Win: Championship Performance".
The military method teaches you how to fall asleep really fast, in as little as 10 seconds! While the total time is closer to 2 minutes—the last 10 seconds of the method is what sends you off. Here's how to do it;
Briefly tighten as many facial muscles as possible, including your mouth
Relax these muscles, then drop your shoulders and let your hands fall to your side
Relax your chest as you exhale
Relax your legs, starting at the buttocks and thighs, then your quads and calves
Picture a scene that makes you feel relaxed for 10 seconds, breathing slowly
After this, there's a good chance you'll be asleep!
2. Counted Breathing
Another effective way to fall asleep quickly is to use the "4-7-8 breathing method". This works in a few ways: It stops your mind from wandering because you're counting and also increases the oxygen in your blood which can relax you. The method is simple;
Breathe in through your nose, counting to 4 as you do so
Hold your breath for 7 seconds
Slowly breathe out through your mouth for 8 seconds
If you repeat this cycle 4-5 times, you should drift off to sleep.
3. Stay Cool
This is a simple one. You may think that being warm and cozy is the best way to fall asleep, but in fact, the opposite is true. Well, maybe not the opposite—we're not suggesting you try to fall asleep in an ice bath! Keeping cool can help you not only drop off to sleep but can also improve the quality of your sleep.
Investing in something like a silk pillowcase can be an instant solution if you don't know how to sleep well or wake up feeling too hot – order one today and see how it can improve your sleep.
4. Paradoxical Intention
Reverse psychology works well on kids, but you can make it work on yourself too! When you do it to yourself, it has a different name—paradoxical intention.
The idea here is to tell yourself to stay awake! Doing so takes the pressure off you so that you may subconsciously start to fall asleep.
It's worth trying if you find yourself overthinking the fact that you're not asleep yet.
Now You Know How to Fall Asleep Faster
If you struggle with sleep and have been wondering how to fall asleep faster, try out the tips in this article and see how you get on—results aren't guaranteed, but if you never try, you'll never know!
If you enjoyed this article, check out some more articles on the blog. We've got tons of great information for all you needs.