It's not uncommon for some of Hollywood's biggest names to be triple threats, with many stars boasting amazing singing voices and slick dancing skills on top of their acting abilities.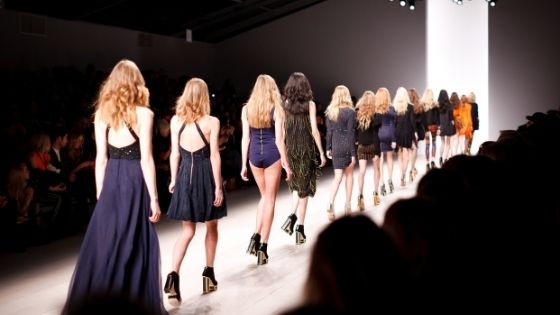 There are also plenty of famous actors who started out as models long before they found their big break on the silver screen. But, while modeling was more of a short-lived step up for many now-famous actors, some famous names achieved great success as both models and actors. Let's take a look at some of them!
Cameron Diaz
It's not surprising to learn that blonde beauty Cameron Diaz was signed to modelling agencies and worked for big brands like Levi's and Calvin Klein before she became one of Hollywood's most famous actors.
What might be surprising, however, is to learn that the There's Something About Mary star didn't set out to be an actor at all. It was only a chance call from her agent about an audition that led to her unexpected career switch.
Mark Wahlberg
After displaying his finetuned physique as rapper 'Marky Mark', Wahlberg went on to appear in a series of provocative ads for Calvin Klein. He then enjoyed a short yet successful modeling career, appearing alongside famous models like Kate Moss and bearing almost all in an underwear spread for Vanity Fair.
In 1993, Wahlberg scored his first major acting role in the TV movie, The Substitute, before starring alongside Leonardo DiCaprio in The Basketball Diaries. Since then, Wahlberg has gone on to become one of Hollywood's most well-respected and famous actors.
Cara Delavigne
As a catwalk favorite for Burberry and Dolce & Gabbana, Cara Delavigne is still better known for her modeling career than her acting abilities. But with several notable roles under her acting belt, including the Enchantress in Suicide Squad and Margo in Paper Towns, we're sure her acting star will shine brighter in years to come.
Often asked for modeling tips for beginners, Cara urges you to "embrace your weirdness" and stay true to yourself to make it big in the industry. Staying true to her kooky personality certainly helped Cara succeed!
Channing Tatum
Before winning over audiences in Step Up, Foxcatcher, and Magic Mike, Tatum was a high-profile model for the likes of Emporio Armani and Dolce & Gabbana. But, despite his success on the catwalk as a highlight of both Milan and New York fashion weeks, Tatum was keen to break out into acting from early on in his modeling career.
Milla Jovovich
This early starter began her modeling career at the age of 12 and was soon gracing the covers of Vogue and Cosmopolitan. But she also began appearing in movies around the same time.
Since then, Jovovich has continued both acting and modeling, achieving great success in both fields. Not only was she hailed as Gianni Versace's favorite model, a Prada muse, and one of the world's richest supermodels, Jovovich starred as Alice in Resident Evil from 2002 to 2016. It's no wonder, then, that one of her top modeling tips is to work hard and appreciate every opportunity.
Models and Actors
You might have known that some of these famous models and actors have enjoyed success in more than one career. But we're sure that at least one of these names surprised you.
What's more, there are a lot more famous actors out there who've dabbled with a modeling career than you might have realized!
Want more of the best news, gossip, and advice? Be sure to check out our latest posts for all the latest updates!