On average, around 250 resumes are received for any given job listing. If you want that dream job, your resume will have to beat out hundreds of other contenders to get the top spot!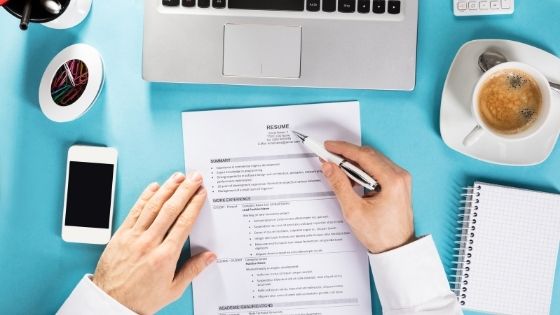 Recruiters spend an average of 5-7 seconds scanning your resume. So, while your qualifications and experience are important, a well-formatted resume is the ultimate key to success.
Follow these resume formats tips to create a resume that prospective employers can't ignore!
Contact Details
The first section of your resume should include all your contact information. This includes your full name, phone number, email address, and the city or state that you live in.
You can also include links to your social media accounts, personal websites, or online portfolios. Only include these links if they are relevant to the position you are applying for.
Introduction
Next, you should include a short paragraph that summarizes your professional experience or achievements, and why you're the best person for the job. This summary shouldn't be more than 3-5 sentences long.
Relevant Industry Experience
In the next section of your resume, list the previous jobs you've held. The proper formatting for this list is the job title, followed by name of the company, and then the time period of employment. Under each job, list the skills and achievements you gained working in that position.
If you've worked in many jobs or companies, limit this section to the top 5 relevant positions. For example, if you are applying for a job as an accountant, don't list your experience as a basketball coach.
That said, if you are just starting out and don't have a long employment history, turn your various life experiences into selling points. For example," My experience as a basketball coach enhanced my natural leadership abilities and helped me to develop effective communication skills."
Education and Qualifications
In this section, detail your most relevant education, training, and qualifications. Include the subjects you covered in college, training courses you've completed, and any certificates you have earned.
List the institute you earned the qualification from, and the time spent enrolled in the course. If you've won any scholarships or awards, highlight those achievements here.
Skills
Next, list the relevant skills that will make you successful in your new position. Look through the job posting to see what skills your prospective employer is looking for, then adapt your resume skills list to suit these criteria.
A simple way to layout this section is to list the relevant skill and then rate your abilities in that area. For example, Microsoft Excel skills: Advanced. If you want to learn new skills, check out these great skill-building websites.
If your skills don't include resume writing, why not let the professionals help you out? The resume writing gurus at yeswriting.com will draft you a resume that will have employers begging to hire you!
Final Tips and Tricks
Restrict your resume to one page or less, it's not an autobiography. Remember to use a professional font, not comic sans, and use proper grammar. Proofread your work before submitting it to your prospective employer.
Lastly, keep in mind that your resume isn't a one-size-fits-all solution. It should be tailored to each job application.
These Resume Formatting Tips Will Help Secure the Job of Your Dreams
A great resume will grab the attention of the reader and give them a quick snapshot of your professional persona. With these helpful resume formatting tips under your belt, your dream job is just around the corner!
Explore the rest of our site to discover even more helpful life hacks!