Do you have a child with flat feet? If so, shoe shopping may feel like a headache, and you might not know where to start.
Since children with flat feet do not have an arch on their foot, they may experience pain or discomfort on their foot arch area, legs, and ankles. Therefore, if your child has flat feet, it's of the utmost importance that they wear comfortable, supportive shoes.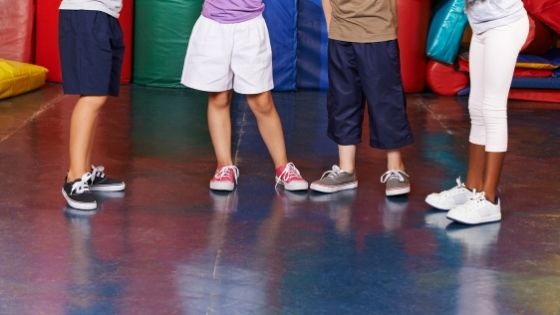 So, what are the best children's shoes for flat feet? Keep reading this guide for everything you need to know about good children's shoes for flat feet.
Lightweight
Heavy and bulky shoes are highly uncomfortable for children. This is especially true for children with flat feet.
A lightweight shoe that can easily move is ideal for the comfort of your child. That being said, the shoe should not be so lightweight to the point that they are flimsy, or else your child's feet will not have enough support.
Nike and Adidas offer a variety of comfortable, lightweight sneakers for toddlers and children.
Supportive
When it comes to flat feet, it's important that the arch of the shoe has support. When choosing children's shoes, always opt for a pair that have supportive insoles.
Likewise, you'll also want to make sure that the pair of shoes has an arch height in the middle and a heel that is deep and compact.
Proper Size
While you might know your child's shoe size, you may be surprised to know that other factors go into the size of your child's shoe. Some children may have small and narrow feet, and others may have large and wide feet. Others fall somewhere in between.
That's why it's important to have your child's foot sized either professionally or at home. You should also check if the brand that you are purchasing from runs big or small.
When your child tries on a pair of shoes be sure to press on their front toe to make sure the shoe properly fits. You should also have your child walk around in the shoes to make sure that they don't ride up.
Traction
Let's face it – most kids love to play and run around. Therefore, the bottom of their shoes should have a proper grip.
One way to make sure your children's shoes have good traction is to make sure that the outsole is elevated.
Keep in mind, traction isn't only limited to sneakers. You can also find child, toddler, or baby sandals that are just as efficient for walking, running, and playing outside.
Best Children's Shoes for Flat Feet
This guide taught you about the best children's shoes for flat feet. If you have a flat-footed child, these shoe buying tips will help you find the most comfortable and efficient pair of shoes.
Did you enjoy this post? We provide a wide array of posts on various topics. Check them out today!