Real estate investing is a great way to earn passive income and create wealth for you and your family.
However, real estate investing can be intimidating for beginners. There are so many steps involved in the process — from finding properties to getting financing to managing tenants.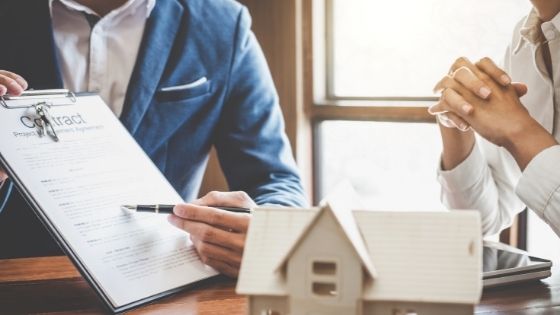 The good news is that real estate investing doesn't have to be complicated or scary. If you follow these real estate investing tips for beginners, you'll be well on your way to real estate success.
1. Build a Real Estate Investing Plan
No matter how simple or complex your real estate journey will be, you need to have an investment strategy in place. Before you start looking for real estate deals, think about the following:
What type of real estate investments do I want to make? (residential properties such as single-family homes and condominiums; commercial properties such as office buildings and retail spaces).
How much money can I invest in each deal? (the more money you put into a deal, the lower your return on that specific transaction is likely to be).
Where am I going to find good real estate deals? (start by contacting local property managers who work with apartment complexes or commercial buildings, and look for foreclosure listings on the internet).
What is my timeline for real estate investing? (do you want to invest short-term or long-term?).
Once you have a solid investment plan in place, finding real estate deals that fit your criteria will be much easier.
2. Go Out and Meet Investors in Real Life
In addition to reading books, blogs, how-to guides, and real estate investing forums online, you should also meet other investors "in the flesh." Creating real connections with people who can help you along your journey is vital.
Make it a point to get together at least once every few months with a group of real estate investors. This will allow you to learn from their mistakes, ask questions and get advice on how to move forward with your own investing.
In addition, you can also find real estate mastermind groups in your area. These groups of investors get together regularly to mastermind and help each other grow their businesses.
Joining an online forum or Facebook group is another great way to connect with other investors. Just make sure the group is active and has a lot of valuable content before joining.
Investors aren't born overnight — it takes time, effort and lots of learning to succeed in this business. By meeting others who are already doing well in real estate investing, you'll be able to shorten your learning curve significantly.
3. Get a Real Estate Investor Mentor
Having the right mentor can be one of the best decisions you'll make for your real estate career. A good investor mentor will not only help guide and support you, but they will also serve as an accountability partner who keeps you on track with your goals.
Here are two reasons why having a real estate investing mentor is so important:
A seasoned entrepreneur knows how to navigate business challenges quickly. They've experienced them before — this means fewer mistakes for you!
For example, if something goes wrong in your deal, how do you handle that setback? Handled incorrectly, problems can snowball out of control fast; handled correctly by someone who's been there before, you'll be back on the right track in no time.
A great mentor will also have a large pool of resources to help you out when needed.
Mentors come in all shapes and sizes, so don't be afraid to look for one that doesn't fit the traditional mold. There are plenty of online resources that can connect you with a good investor mentor.
4. Learn how to be a Good Negotiator
Negotiation is one of the best skills you can develop when investing in real estate.
The right negotiation strategies will help ensure that your deals are profitable, and they'll also make it easier for you to find new opportunities. Consider taking some time out to learn how to negotiate effectively.
You might try reading books about negotiating (such as Never Split the Difference: Secrets of Persuasion by Chris Voss). Or watching videos online (like this excellent video series from Harvard Business School).
You could even take an in-person class at a local university if possible. Investing just five hours per month over six months learning how to become a better negotiator can yield some serious benefits down the road.
Once you have a strong foundation in negotiating, put it into practice with every opportunity that comes your way. The more deals you close, the better you'll get at it.
5. Build a Strong Real Estate Team
No one can do it all on their own, and that's especially true when it comes to real estate investing for beginners.
You'll need a strong team of professionals who can help you with different aspects of your business. This might include:
A good real estate agent who understands the market well
A loan officer or mortgage broker who can get you the best deal on a loan
A property inspector to check for any potential problems with the property
An accountant to help keep track of your finances
A lawyer to review contracts and help you through the legal process
Building a strong team will make your life much easier, and it will also ensure that you're making the most of your time and money.
6. Hire a Property Management Company
One of the best decisions you can make as a rental properties investor is to hire a property management company.
They'll take care of all the day-to-day tasks for you, such as finding tenants, collecting rent and handling repairs. This will free up your time so you can focus on more important things, like growing your business.
Just be sure to research different property management companies before hiring one. Ask around for recommendations, or check out online reviews to see what others have said.
Once you've found a good property management company, be sure to provide them with clear instructions and expectations. This will help ensure that there are no misunderstandings down the road.
7. How To Invest in Real Estate: Stay Organized
One of the best ways to stay successful in any business is to stay organized. This means keeping track of all your deals, finances, paperwork and other important information.
Investing in a good real estate investing software program can help you.
There are also plenty of good apps and online tools you can use to stay organized. The key is finding a setup that works for your unique situation.
Real Estate Investing Tips
Investing in real estate is not a question for the faint of heart. If you're interested in this kind of investment opportunity and are serious about getting involved, be prepared to put some work into it.
With all that being said, we hope these real estate investing tips help guide your journey down the path towards success as an investor. For more tips and insights, be sure to check out our blog regularly.