Small businesses have been responsible for about 65.1% of new job creation since 2000. If you own a small business, you are a part of this impressive and illustrious legacy. Yet, when you started your business, it was just you.
As it grows, the risk of liability, expenses, and investment needs also increases. You can address all of these by incorporating your business.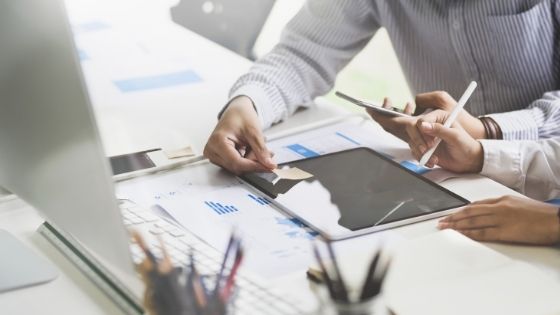 Check out these five reasons to incorporate your business today.
1. Limit Personal Liability
When you are a sole proprietor, you can be personally liable for the actions of your business. This can expose you to an increased level of risk that you may not be comfortable with. Instead, consider incorporating your business.
Doing so protects your personal assets from business-related lawsuits. So instead of unlimited personal liability, you can enjoy asset protection.
2. Tax Advantages
The advantages you will enjoy will depend on the corporation classification you choose. The tax rate varies for each type of corporation. Various deductions are available to every kind of corporation that wouldn't be available to you as a partnership or sole proprietor.
3. Easier to Raise Capital
Once you finish business incorporation, it can be easier to attract more investors. Investors are more likely to contribute to a corporation because they buy stock. This makes them immune to liability from the actions of the business.
If an investor contributes to a sole proprietorship or partnership, they could find themselves liable.
4. Financial Protection
You work hard to protect your credit score and history. However, having a judge rule against you can have a devastating effect on your FICO score. Even if you pay your judgment on time and the judgment is only a dollar.
The negative impact on your credit score can last for up to seven years. When you incorporate your business, you can protect your personal credit score should the business experience a lawsuit.
5. Ownership Flexibility
Once a business is incorporated, it is more likely to be viewed as a "real business" by others. This makes it more attractive to potential buyers. Someone buying your successful business doesn't want to take on liability from your past actions.
6. Continual Existence
When you incorporate a business, it will continue after you. As a sole proprietor or partner, if you die, the business ends. Otherwise, there's a risk of it becoming entangled in a lengthy legal battle or stuck in probate.
A corporation is a separate entity, so it will continue.
7. Corporate Image
When you incorporate your business, you create a professional image. As a result, clients and customers are more likely to view you as a business with the prestigious image that comes with being a business. This can garner you more respect.
Incorporate Your Business Today
As you can see, there are several benefits that you can enjoy when you incorporate your business. You don't have to worry about personal financial liability or risk to your personal assets. It's also easier to raise capital because you'll have increased tax benefits and find it easier to secure a buyer.
Check out our other business articles for more helpful guidance on making strategic moves for growth.