Follow these tips and don't get stuck with a fake or some watch that will cost you thousands for repairs
According to Luis A., the owner of a fine jewelry store Orlando, FL buyers may not always be savvy enough to by an expensive watch. With the number of fakes coming from South East Asia despite the vigilance of U.S. Customs, some of us get conned into dropping thousands of dollars in counterfeits only to learn our misfortune years later.
Luis was taught by his father, a high-end jeweler and an expert in Swiss-made luxury watches. When he took over the family business from his father, Luis expanded the pre-owned luxury watches section of the store as many customers in the Orlando area would ask him for this type of models.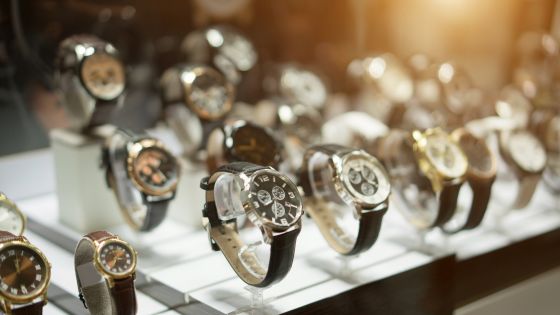 According to Luis, there is a low probability to be disappointed (or conned) if we follow his advice, going through this 4-point verification process.
A- Reputation of the store
We should always buy from a reputable seller and do our due diligence. What are they?
Longevity: Businesses that have been around for a long time are often more reliable than newer operations. Longevity implies that the seller has a history of satisfactory transactions and has maintained a steady customer base, surviving even economic recessions.
Word of Mouth: Personal recommendations from friends, family, or fellow watch enthusiasts can be an invaluable resource. A positive personal testimony from a trusted source is an indicator of a seller's reliability.
Accreditations: Accreditations from professional bodies, like the American Watchmakers-Clockmakers Institute (AWCI) or the Jewelers Vigilance Committee, lends credibility to a seller. Similarly, being an authorized dealer for luxury brands is a good sign, as this indicates the brands trust the seller to represent them appropriately.
Transparency: Reputable sellers are typically transparent about their policies, prices, and the products they're selling. They should provide detailed descriptions and high-quality photos of the watches, including the watch movement, case, dial, and any accessories or paperwork that come with the watch.
Return and Warranty Policies: A reputable seller has a clear return and warranty policies. A generous return policy or a warranty is a sign that the seller stands behind the products they sell.
Offline Presence: If an online seller also has a brick-and-mortar store, that's often a good sign. A physical location gives you the option to view and handle watches before buying, and it also implies a level of stability and investment from the seller.
B- Documentation
Documentation is original paperwork, like a certificate of authenticity and the original sales receipt. This helps to confirm the authenticity of a watch.
Luxury watches bear unique serial numbers that can be cross-referenced with the manufacturer's records. A knowledgeable watch seller prepares this documentation in advance and has it ready to be shown whenever a potential client asks for it.
C- Condition
Examine the condition of the watch closely. Are there signs of wear that match its age and history?
Here are several indicators to consider:
Crystal: The crystal (the clear cover over the watch dial) should be clear and free of scratches or cracks. Luxury watches usually have crystals made of scratch-resistant synthetic sapphire, but vintage watches might have acrylic or mineral glass crystals that can show scratches more easily.
Dial and Hands: The watch dial and hands should be in good condition, with no fading, discoloration, or damage. Any lume (luminescent material on the dial and hands) should be consistent and match the age of the watch. Changes could indicate a replacement or restoration.
Case and Bezel: Look for any significant dings, scratches, or other damage. Also, check if the watch case has been over-polished, which can wear down the case's edges and contours, particularly for watches with intricate designs or beveled edges.
Bracelet and Clasp: The bracelet should articulate smoothly without any sticking or squeaking. Any links should be secure, and the clasp should open and close firmly. Check for significant stretch in the bracelet, common in older watches where the pins have worn down.
Crown and Pushers: The crown should turn smoothly without any grittiness, and it should sit flush against the case when pushed in. If the watch has a screw-down crown, it should screw in and out easily. Any pushers (buttons used to operate a chronograph function, for example) should press in and release smoothly.
Movement: Generally, a luxury watch's movement should operate smoothly. Any loud noises or stuttering of the hands could indicate a problem with the movement.
Back Case: The back case might have engravings or hallmarks, which should match the watch's known history. Any mismatch or signs of tampering could be a red flag.
D- Serial numbers
Serial numbers are unique identifiers engraved on the watch, providing information on manufacture date, model, and other details. The structure and meaning of serial numbers vary between watch makers. Here are examples from several well-known brands:
Rolex: Rolex serial numbers are engraved on the side of the watch case at the 6 o'clock position, behind where the bracelet attaches. Until 2009, Rolex used a sequential numbering system that changed approximately every year. This means we can look up the serial number of a Rolex watch to find out the approximate year of production. For example, a Rolex with a serial number starting with "R" would have been produced around 1987, while a serial number starting with "Z" would indicate a production year around 2006.
However, the change in serial numbers didn't happen exactly at the start of each new year, and Rolex also made other changes to their serial numbering system over the years.
In 2010, the brand transitioned to a randomized serial number system to increase security. This means watches produced after 2010 can no longer have their production date determined from the serial number alone.
Omega: Like Rolex, Omega uses a sequential numbering system, where each watch gets the next available number. These numbers go up into 6 digits. Omega's serial numbers can be used to approximate the watch's production year, but unlike Rolex, Omega does not provide an official database or chart to look up these details. Several unofficial databases and charts exist online, but use with caution: they may not be completely accurate or up-to-date.
Patek Philippe: Patek Philippe watches bear two unique numbers: a case number and a movement number. The case number pertains to the external housing of the watch, and the movement number to the internal mechanism. Both numbers are paired together by the factory. When the watch is assembled, the movement is given a unique number, and the case is assigned a separate unique number. These numbers are recorded and kept in archives. Upon request, the company provides an extract from their archives that offers details about the watch, including its date of manufacture, date of sale, type of movement, case material, and any special features.
The movement and case numbers will be specified, providing confirmation that they are indeed the pair created in the factory. This pairing system, much like the pairing of chassis and engine numbers in cars, provides a level of traceability and authenticity. Any discrepancy between the movement and case numbers, or between the numbers on the watch and the numbers in Patek Philippe's archives, could mean that parts have been swapped or replaced, or that the watch is not genuine.
AudemarsPiguet: AudemarsPiguet also uses two unique identifiers for each watch: a case number and a serial number. The serial number is specific to the watch movement and can be used to determine the watch's approximate date of manufacture. AudemarsPiguet's serial numbers are sequential, but like Omega, they do not provide an official lookup chart or database. The pairing between the two is not always as tightly controlled or as easily verifiable as it is with Patek Philippe.
Jaeger-LeCoultre: Jaeger-LeCoultre's watches feature a case number and a movement (caliber) number. The case number is a unique identifier for the watch, while the caliber number refers to the specific type of movement inside the watch. Jaeger-LeCoultre does not use a sequential serial numbering system, and the numbers cannot be used to determine the watch's age or model.
Jaeger-LeCoultre does maintain records of their watches, but confirming authenticity is not quite as simple as calling them with the serial numbers for immediate authentication and pairing confirmation.
In some cases, Jaeger-LeCoultre may be able to provide information or assistance if you contact them directly, but generally, the process involves sending the watch to an authorized Jaeger-LeCoultre retailer or service center for an examination. Their watchmakers will open it and examine the internal mechanisms to confirm its authenticity and determine its age.