As an electrical contractors houston, our company received RFPs to design full electrical systems for new schools and to study and redesign existing school electrical systems. Sometimes, RFPs require a pre-presentation phase where the client company does not yet have the architectural plans for the school to be built, and simply require our firm to map out the steps we would take to proceed with the design of the intended electrical systems.
This is a proposed theoretical framework.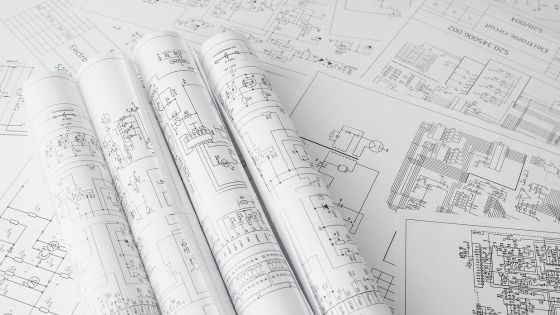 1. Specifications available for the school building project
The school will have a maximum of 600 persons on campus at any time, including 500 children and 100 teachers and administrative personnel. No children will be in on school premises during PTOs to ensure the school capacity is not exceeded. Parents will pick up their children from outside the school in an open parking lot. The school campus will include a parking lot with a capacity of 150 cars.
The school is projected to have 40 classrooms with a capacity of 20 persons, 1 gymnasium with a capacity of 800 persons, a separate administrative building, 10 teachers' rooms with a capacity of 40 persons each, 2 galleys to prepare meals for the children, 2 libraries with a capacity of 40 persons each, 1 cafeteria for the teachers and administrative personnel with a capacity of 80 persons.
2. General considerations and studies
We will first proceed with electrical engineering studies to define the needs of the new educational facility project.
Energy Code Analysis
This is the starting point to ensure all systems comply with local and national energy codes. It is comprised of the following steps:
Code Review: Identify requirements and guidelines from the Houston energy code and the International Energy Conservation Code (IECC).
Building Analysis: Understand the building's size, orientation, materials, and occupancy schedules to identify energy implications.
System Analysis: Evaluate electrical systems like lighting, HVAC, and appliances for their energy efficiency.
Comparison and Report: Compare the proposed design against code requirements and create a report outlining compliance or necessary adjustments.
Load Calculation and Power Distribution Design
We will need to estimate the total electrical load and design the power distribution system accordingly.
Load Analysis: Evaluate the power requirements of all devices and systems in the school, considering both regular and peak usage times.
Main Distribution Board (MDB) Design: Determine the capacity and layout of the MDB based on the total load.
Sub Distribution Boards (SDB) Design: Identify locations for SDBs throughout the building for efficient power distribution.
Circuit and Wiring Plan: Detail circuit routing and wiring plans, ensuring all areas are adequately serviced and safety measures are implemented.
Photometric Analysis
We will perform a lighting analysis to ensure proper illumination in all areas.
Data Gathering: Collect information on planned light fixtures, room dimensions, color schemes, and materials.
Simulation: Run simulations using photometric software to analyze light levels, glare, and uniformity.
Result Interpretation: Interpret simulation results to determine if lighting is satisfactory or if fixture type, quantity, or placement needs adjusting.
Green Design Principles
The school will be build according to green design principles, with a view to reducing power usage day and night.
Occupancy Sensors: Install occupancy sensors in classrooms, restrooms, and other intermittently occupied spaces to automatically turn off lights when unoccupied.
Daylight Harvesting: Utilize daylight sensors to reduce artificial lighting during periods of strong natural light.
Energy-Efficient Equipment: Specify high-efficiency HVAC equipment, LED lighting, and Energy Star-rated appliances.
3. General considerations about sub-systems
We will now address the general electrical sub-systems and requirements for the school premises:
Electrical Panels
A main switchgear rated for 480/277V 3-phase, 4-wire service will handle the total building load, with circuit breakers protecting each individual circuit. Subpanels (likely rated for 208/120V) will be distributed throughout the building to facilitate short cable runs to each area.
Safety Lights Systems
Emergency exit signs and emergency lighting will be installed in all hallways, classrooms, restrooms, common areas, and exits. All safety lighting will be wired to a dedicated circuit, backed up by an uninterruptable power supply (UPS) or backup generator.
Redundant Circuitry and Failsafe Systems
Critical areas like server rooms and security systems will have redundant power supplies. UPS systems will be installed for short-term power supply during outages, with a standby generator to cover extended power losses.
Fire Detection System
A comprehensive fire alarm system will be installed, comprising of smoke detectors, heat detectors, manual pull stations, and alarm bells/horns. Each component will be placed as per NFPA 72 code requirements. The system will require dedicated circuits for operation and monitoring.
Protection Against Electrical Hazards
All electrical outlets in classrooms will be tamper-resistant to protect against potential electrical hazards. All circuits in areas with potential water exposure (bathrooms, kitchen areas, exterior outlets) will be equipped with Ground Fault Circuit Interrupter (GFCI) outlets to protect against electrical shock.
4. Individual Sections Design
Now that the higher-level considerations have been addressed, the next step is to detail the electrical requirements for the individual sections of the school:
Classrooms (40)
Administrative Structure
Common Areas
Gymnasium
Public Parking
Security Installations
Restrooms
Cafeteria
Galleys (2)
Libraries (2)
Teacher Rooms
Each of these sections would be designed according to the analysis performed in the initial stages, ensuring code compliance, safety, energy efficiency, and usability.
Important: This proposal represents a generalized approach, and the final design will be adapted to the architectural plans, specific needs, local regulations, and the allocated budget.
Classrooms (40)
Each classroom would have energy-efficient LED lighting, recessed into the ceiling to provide even illumination. Dimmable lights will allow teachers to adjust light levels depending on activities and daylight availability, controlled through wall-mounted switches near the door.
Power outlets (120V) would be installed every six feet around the perimeter of each classroom at about 18 inches off the floor to conform to NEC standards. A 240V outlet should be installed near the teacher's desk for any higher voltage equipment.
For modern teaching technology, each classroom should have at least one dedicated circuit for a ceiling-mounted digital projector and connections for desktop computers or charging stations for laptops/tablets. USB charging outlets should also be installed for students and teachers to charge their devices.
Libraries (2)
Each library will require general overhead lighting, along with additional task lighting for study areas. Power outlets for computer workstations and laptop charging will be needed, each on separate 20-amp circuits.
Teacher Rooms
Each room will have sufficient lighting, and multiple 120V outlets for computers, printers, and personal devices. A dedicated 240V outlet could be installed for potential high-draw equipment.
This proposal aims to provide a detailed overview of the electrical requirements of a new school. However, the actual design might vary based on the finalized architectural plans, specific needs and preferences, local codes, and available budget.
Gymnasium
The gymnasium will be fitted with high-output LED lighting fixtures installed in the ceiling to ensure even, shadow-free lighting. The scoreboard and any PA system will require dedicated circuits. Also, outlets will be installed around the gym for equipment like fans, maintenance tools, and event setups.
Administrative Building
Administrative offices will need a more robust power supply to handle computers, printers, and other devices. Each workstation should have at least two 120V outlets. Printers and copiers often require dedicated circuits due to their power draw.
In the server room, we should provide separate circuits for servers, cooling systems, and auxiliary equipment. The room should also have an emergency power off (EPO) system and be connected to an uninterruptible power supply (UPS) to keep systems running during power interruptions.
Cafeteria
Based on pre-planning design, the cafeteria will be housed in the Administrative
A large electric kitchen requires multiple dedicated circuits. For instance, commercial refrigerators, freezers, ovens, and dishwashers will each require their dedicated circuits, most likely 208V or 240V. Task lighting will be needed over food prep and serving areas.
Galleys (2)
Each galley requires a dedicated subpanel for 120/208V service. Appliances such as microwave ovens, small refrigerators, and coffee machines will each need their dedicated circuits. GFCI outlets will be used for all countertop outlets, and ample task lighting will be installed.
Each galley will have its own electrical panel. As the galleys are planned to be built as a separate building, this building will have its own electrical room.
Security Installations
Security cameras, access control systems, and alarm systems will require their dedicated circuits. Cameras and other security devices should be connected to an uninterruptible power supply (UPS) or backup generator to ensure operation during power outages.
Also, a dedicated room for security monitoring equipment and personnel should be set up, complete with sufficient power outlets, lighting, and HVAC controls.
Common Areas
Hallways will have overhead LED lighting fixtures installed approximately every 8 feet to ensure adequate illumination. Emergency exit signs and lighting will be installed at appropriate intervals and all exit pathways.
Cafeterias and libraries would have a combination of general lighting and task lighting over tables and booths. Cafeterias might also require separate circuits for kitchen appliances and vending machines.
Restrooms
Restrooms will have appropriate GFCI outlets for hand dryers and/or other appliances. Lighting will consist of energy-efficient LED fixtures providing sufficient illumination. A dedicated circuit will be assigned to each restroom.
Public Parking
Parking lot lighting will consist of LED pole lights, providing ample lighting for safety. Pathways and stairs leading to the school entrance will have smaller, bollard-style LED lights. Motion-activated security lighting should be installed near the entrance for added safety.
Also, there should be a few 240V outlets installed for electric vehicle (EV) charging stations, future-proofing the parking area for the increasing number of EVs.