As a designer and builder of mosquito misting systems in Tampa and the Tampa bay area, A-Niks tracks carefully the evolution of mosquito populations in Florida and the southeastern states, as well as the mosquito control measures and campaigns run by our government.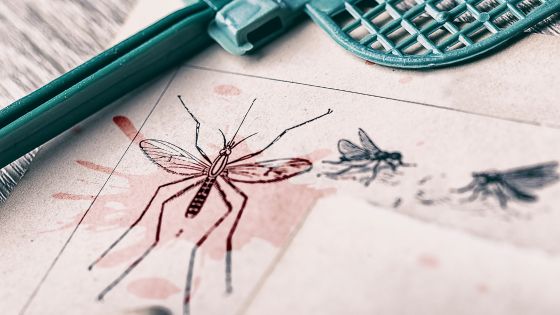 It is important for Florida residents to contribute to these campaigns, even if they do not directly live in marshy areas such as the Everglades, or next to the mangroves so typical of our shores and river systems. Mosquito populations do travel, and an epidemic in a specific area can rapidly progress to other areas of our state.
What are the agencies in charge of health issues and mosquito population control in Florida?
Florida Department of Health (FDOH): This is the primary agency responsible for public health issues in the state of Florida. They work to prevent diseases such as those typically transmitted by mosquitoes from spreading and control the rate of spreading. The FDOH is based in Tallahassee. Their responsibilities include surveillance, monitoring, and response to mosquito-borne diseases, as well as providing public education and guidance on preventive measures.
Florida Department of Agriculture and Consumer Services (FDACS): The FDACS oversees various aspects of agriculture, including mosquito control. Within this Department, the Division of Plant Industry (DPI) manages the Mosquito Control Program. The DPI collaborates with local mosquito control districts and provides technical assistance, resources, and training for effective mosquito control efforts.
Mosquito Control Districts: Florida has multiple mosquito control districts located across the state. These districts are responsible for implementing programs designed to control local mosquito populations. They conduct surveillance, larviciding, adulticiding, and source reduction activities to decrease the size of target populations. Examples of mosquito control districts in Florida include the Miami-Dade County Mosquito Control Division and the Lee County Mosquito Control District.
What prevention and control measures do these agencies carry out?
Given mosquito-borne diseases are a public health risk, the Florida government agencies undertake specific public works projects as preventative measures for mosquito control. They also call Florida residents to participate in the campaigns through simple precautionary measures. Over the years, some of these "backyard prevention measures" have proven very effective in making outdoor living more comfortable during the high season of mosquito activity, as well as minimizing disease transmission:
Eliminate mosquito breeding sites: Remove standing water from around your property, such as in flower pots, buckets, and gutters, as mosquitoes lay their eggs in stagnant water. Any container that can collect rain is fair game for a weekly clean-up.
Apply insect repellents to your skin: Buy mosquito repellents. The natural ones have active ingredients such as citronella and eucalyptus. The synthetic types are based on DEET and other chemicals. Use these outdoors to create a chemical barrier between your home and mosquitoes.
Install automatic mosquito misting systems: these systems take care of the action of spraying your backyard with the right chemicals at the right times of the day. The distribution of insecticide across your backyard will ensure that all areas are hit by the mist, and mosquitoes are either killed or repelled.
Spray your yard: whether you do the spraying yourself or call a mosquito spray company to do it, regular manual spraying is the next best action after installing a mosquito misting system in your backyard.
Buy clothing that protects you: Long-sleeve t-shirts, jeans and chinos, socks, etc. Just cover your skin during times of high mosquito activity. These clothes will also protect you from UV rays. Use mosquito nets and screens to create a physical barrier between your home and mosquitoes.
Practice time and location awareness: Be aware of peak mosquito activity, often during dawn and dusk. Avoid outdoor activities in areas with high mosquito populations, particularly in humid and densely vegetated environments. If you stay in the Everglades or camp on sites located near rivers during peak mosquito season, make sure your tents and vehicles remain closed at all times.
Support mosquito control efforts: Collaborate with local authorities and community initiatives that focus on mosquito surveillance, control, and public education. Report any significant mosquito problems in your area to relevant agencies.
What are some examples of public health campaigns and PSAs run by Florida in the last few years?
Over the past 20 years, the state authorities have launched several public health campaigns and PSAs to raise awareness about mosquito-borne diseases and promote preventative measures. The key messages of these campaigns focused on the importance of personal protection and mosquito control efforts.
"Fight the Bite": This campaign, launched by the FDOH, emphasized the need for individuals to protect themselves from mosquito bites and reduce mosquito breeding sites. The campaign promoted the use of mosquito repellents, wearing protective clothing, and removing standing water. Success was measured through increased public awareness, adoption of preventive measures, and reduction in mosquito-borne disease cases.
"Drain and Cover": This slogan was used in the campaign PSAs to educate the public about eliminating mosquito breeding sites by draining standing water and covering containers to prevent mosquitoes from laying eggs. The campaign highlighted the role of individual actions in reducing mosquito populations. Success was measured by evaluating the adoption of preventive behaviors and monitoring changes in mosquito populations.
"Mosquito Control Awareness Week": This annual awareness week, observed in Florida, aims to educate the public about the importance of mosquito control and disease prevention. It typically includes community events, educational programs, and media campaigns. Success is measured through increased participation in activities, public engagement, and awareness levels.
How does the Florida government measure the success of a mosquito bite prevention campaign?
The success of public health campaigns and PSAs in Florida is typically measured through a combination of quantitative and qualitative methods. Some common metrics used to evaluate the effectiveness of these campaigns include:
Public Awareness and Knowledge: Surveys and questionnaires are conducted to assess the level of awareness and knowledge among the target population regarding mosquito-borne diseases, preventive measures, and mosquito control efforts.
Increased awareness levels: The government assesses the percentage of the target population that is aware of mosquito-borne diseases and the recommended preventive measures before and after a campaign.
Behavior Change: Changes in individual behaviors, such as increased use of mosquito repellents, wearing protective clothing, and eliminating breeding sites, are assessed through self-reporting or observational studies.
Adoption of preventive behaviors: The government tracks changes in self-reported behaviors, such as increased use of mosquito repellents, wearing protective clothing, and reduction in mosquito breeding sites.
Disease Surveillance: Monitoring the incidence and prevalence of mosquito-borne diseases helps determine the impact of a campaign in terms of reducing disease transmission. A decrease in reported cases following the implementation of campaigns suggests a positive impact.
Public participation: A campaign will try to sample the number of individuals or households that actively engage in draining standing water and covering containers to eliminate mosquito breeding sites.
Community Engagement: The level of community participation in mosquito control activities, such as reporting stagnant water or actively supporting local mosquito control districts, indicates the success of past campaigns in mobilizing the communities where the campaigns were run.
Public feedback: Campaign managers often collect feedback from the public through surveys or social media to gauge the level of awareness and understanding of mosquito control and disease prevention.
Media reach: During the awareness week, campaign managers typically track the number of media outlets (TV, radio, print, and online platforms) that covered the event to measure the reach and impact of the campaign.
Reduction in disease cases: The campaigns communicated the decrease in reported cases of mosquito-borne diseases as an indicator of success.
Controlling the mosquito population is a major concern for state agencies with a public health mandate. There is no easy solution to this problem. The government alone can't successfully prevent mosquito populations from increasing without the full participation of Florida residents.
We all can implement easy measures to prevent the accumulation of stagnant waters and the development of mosquito breeding grounds in our backyard. We can call a mosquito spray company to perform a monthly or bimonthly spray over our plants and around our home. We can also install a mosquito misting system to perform automated sprays and effectively control the mosquito population in our own garden. All these measures are effective in keeping us in good health.
About A-NIKS: A-NIKS is a designer and builder of mosquito misting systems for residential and
commercial properties. The company also offers home mosquito spray services, and has developed natural insecticides based on plants known to be active mosquito repellents. The company is based in Tampa, and operates across central and south Florida.