Wedding days are special, so it calls for a custom suit. Also, today's modern man is no longer content with just any off-the-rack suits. Instead, they want something unique made just for them. So instead of renting a suit or buying one from the store, why not get a bespoke suit?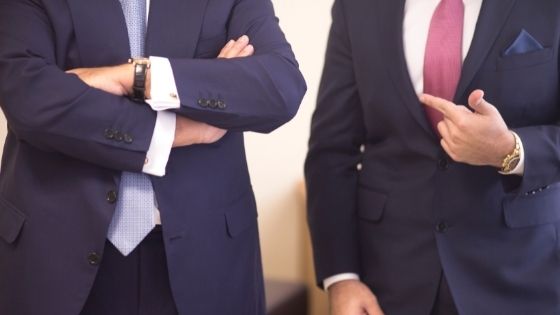 Custom wedding suits will help any groom look and feel great on their wedding day. It will give them that confident strut as they walk down the aisle. But, a special day calls for a special suit.
Here are other reasons why you should go for a bespoke wedding suit on your special day:
It Never Goes Out of Style
There are a few things in fashion that do not go out of style. Bespoke suits are among those few things.
Fashion trends come and go. What is hot today is no longer in style next month. But, while trends and fashions are constantly shifting, bespoke suits never go out of style. The craftsmanship poured into making the suit and the quality of the fabric used to make it timeless. It is made to last a lifetime.
Its Fit Motivates You to Stay in Shape
Since it is custom-made to fit you perfectly, you must ensure that you stay in shape. Bespoke suits are high-quality and often come at a premium price, so it will be a shame if you get to wear your suit only a few times. You have to stay in shape to wear your suit for many years. It does not just look good on you; it also inspires you to be healthy.
You Get More Out of It
Bespoke suits will last much longer than the regular suits that you can buy at any store. It is because the fabrics used are of high quality, so they can last for years without fading.
So when you buy bespoke suits, you save money in the long run because they can last longer, and you don't have to spend extra on alterations and repairs. If you take good care of your suit, you won't just be able to wear it at your wedding, but it will serve you for years.
You Can Make It to Suit Your Style
The clothing available nowadays is usually made for the masses. So if you want to express your style, you have to find custom-tailored clothes. A bespoke suit lets you express yourself. You can pick out the fabric, the cut, and the style according to your style. You can either go bold or simple — it's all about you. Nobody is going to rain on your parade.
Since you will be wearing it at your wedding, you have to make sure that your suit is made especially for you.
You Will Not Be Settling for Second Best
You will want the best, especially since it will be at your wedding that you are wearing a suit. By choosing bespoke, you are assured of the best suit. It will not just make you look good; it will also make you feel good. It is a befitting suit to wear on your wedding day.
If you are looking for good custom wedding suits to wear, check out brands like Woolcott St. They provide some of the best bespoke suits in Australia. They will make sure that you look dapper on your wedding day.