When you reach for the towel after one relaxing bath or shower, and it's still wet, your bathing experience is ruined, particularly on chilly days. You've likely encountered this situation at least once in your lifetime. Fortunately, a brilliant inventor developed heated towel rails to resolve the situation. Because of this great innovation, your bath towels are always warm and cosy whenever you need them.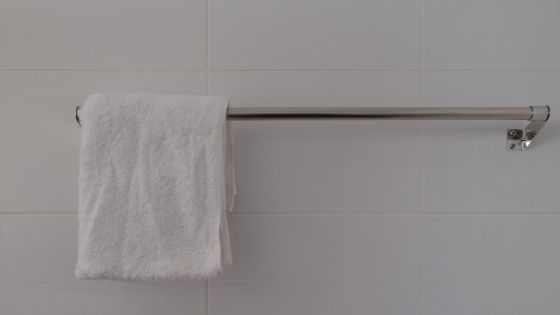 Meanwhile, there are other benefits to this gadget that you may want to consider before you get one for your home. So, this article will delve into the many types of towel rails, how they operate, and why they benefit your well-being.
Towel Rail Types
What are the various types of the heated towel rail, and how do they function?
Essentially, a heated towel rail is a rail for towels that warms and dries the towel hung over it. But, how does it work? To begin answering that, let's look at the many types of heated towel rails. There are several varieties available on the market now.
Electric towel rails must be connected to a plug socket or hard-linked to electricity to function. Switching on the towel rail causes the metal rails to heat up, and some versions allow you to use a booster switch or timers to manage when it turns on and off, saving you money on power consumption.
Meanwhile, a liquid-filled towel rail is made with a liquid that is carefully trapped within each rail. When you connect the towel rail to an electrical outlet, the energy warms the liquid inside the rails, drying the towels.
The same mechanism of liquid-filled towel rail is also used in hydronic rails. The rails are hollowed, and the device is linked to a house's hydronic heating system. It circulates hot water inside the rails, warming them. This approach both warms the room and dries the towels.
Should you choose a heated towel rail made of stainless steel or one made of chrome?
Both items are visually appealing and have distinct advantages. However, chromium is combined with iron, silicon, nickel, and other elements to create stainless steel. The superior stainless steel polish provides items with a sophisticated appearance, one of its main selling advantages.
Its benefits include:
Long-lasting and durable
Tarnishing and corrosion resistance
Scratch resistance
Easy to maintain
Ideal for moist spaces
Hygienic with no health-risks
The chrome towel rail is made from the same materials as stainless steel. However, chromium is employed in a somewhat different method. First, the outer layer of the chrome-plated towel rail is made of chromium. Then, a thin coating of the materials is electroplated onto the product's exterior. This technique also results in stylish heated towel rails. And their Benefits include:
Shiny, smooth surface
Corrosion resistance
Easy to clean
Cheaper product
Is a Heated Towel Rail Really Necessary?
You might be surprised by the response. You may believe that a heated towel rail is unnecessary in hot regions. Meanwhile, according to the research, the faster a towel dries, the fewer bacteria is thriving. A heated towel rail accelerates the process of drying regardless of whether you live in a warm or cold environment. And it can be a significant element in keeping healthy toilet habits. Moreover, the main benefit of a heated towel rail is that you will prevent the build-up of bacteria that might cause you and your family unwanted diseases.