Did you know that 17,000 Americans die annually due to slip and fall injuries?
Slip and fall accidents are no joke.
Severe injuries like fractures of the wrist, back, and head injuries are common scenarios.
These injuries require lengthy recovery and rehabilitation periods and, in some instances, result in paralysis and lifetime impairments.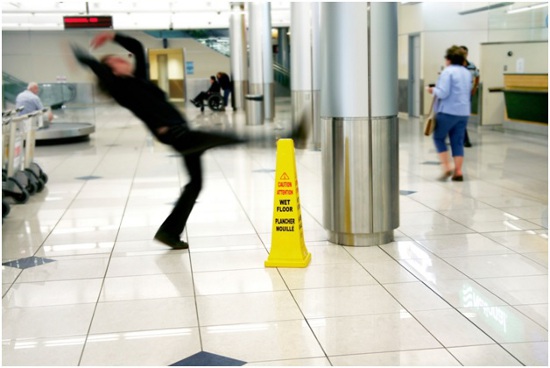 If you are a slip and fall victim because a property owner failed to maintain their premises in a safe condition, look for a slip and fall accident lawyer.
What Does an Accident Lawyer Do?
An accident lawyer helps you file a legal claim seeking compensation for the injury.
Once hired, the lawyer offers legal advice, establishes negligence, calculates damages, and represents you in court. The best attorneys aim at protecting you from losses arising as a result of someone's negligence.
Slip and fall accidents are difficult to prove without the right lawyer.
Read on to learn how to choose the right accident lawyer.
Seek Word of Mouth Referrals
When looking for an accident lawyer, start by asking friends and family whether they know a reliable slip and fall attorney. Make sure you ask questions such as what type of accidents the lawyer handles and whether they are easy to work with.
You'll be in a better position to find top accident lawyers near you if you ask the right questions.
Read Online Reviews
Look up top accident lawyers near you using a search engine.
Once you do so, reviews will come up of accident lawyers in your area. Read them carefully to get an insight into how particular lawyers will handle your case.
Positive reviews are a good thing. However, take caution of lawyers with positive reviews only.
This could be an indication the reviews are fake.
Consider Education Background
It's paramount that you find a lawyer that has passed the bar exam in your state. Based on your preference, you might prefer an attorney that has attended top law schools in the country.
Qualification is essential. It provides assurance that you're hiring the right attorney for the job.
Check Years of Experience
When hiring an accident lawyer, the years of experience they have is crucial.
Slip and fall accidents are complicated, and the liable party frequently hires more lawyers. For this reason, be specific about how many years the lawyer has handled slip and fall cases.
Often, experienced accident lawyers are in demand, meaning you have to pay or wait longer.
However, to receive the highest amount of compensation, finding an experienced lawyer is your best bet.
Increase the Odds of Winning by Hiring Best Slip and Fall Accident Lawyer
As explained, your best bet is to find a lawyer who has had success with slip and fall cases in the past.
For instance, if you fell due to a poorly lit stairwell in a government premises and hurt your head, seek help from a lawyer who has won slip and fall cases on government property.
Every accident case is unique in one way or another, but always practice due diligence to ensure you pick the right slip and fall accident lawyer.
For more amazing Legal advice, Digital Marketing, and Business content, please see our other blogs.