Did you know people are buying homes right now? If you had a cash offer and aren't sure whether you should accept it, we can help.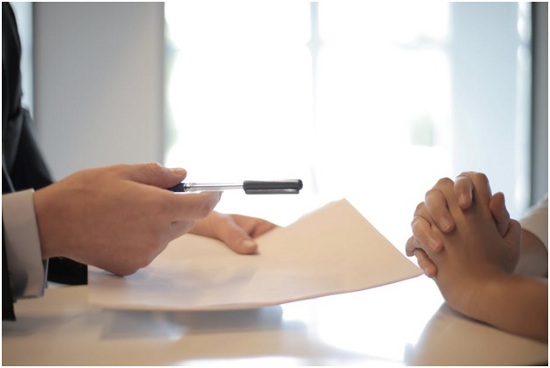 In this guide, we'll go over the reasons why you should accept all-cash offers.
Want to learn more? Keep reading.
What's a Cash Offer?
A cash offer means the buyer has offered to buy the house without a mortgage loan or other kinds of financing. If a buyer has money to buy your home, you will avoid some long and expensive steps.
It won't matter if the money comes from a bank account or a mortgage loan for a home seller. The result will be the same; you have found a buyer for your home.
With a cash offer, you can avoid the contingencies that cause problems for the buyer and seller. Home sellers and buyers tend to prefer cash sales. Cash sales are a lot simpler and faster.
Homebuyers who offer cash won't need to worry about moving through the financing steps.
Also, you won't need to get an appraisal. The home buyer won't need to get approved for a mortgage loan, so you won't need to get an appraisal.
An appraisal will determine the value of the home and reassure the mortgage lender.
Home sales will lead to an exchange of money. Cash offers will get rid of obstacles that occur with conventional home sales.
Let's take a look at the reasons why you should accept a cash offer.
1. You Will Sell Your Home Fast
If a buyer makes a cash offer, you should feel excited because you're super close to selling your home.
Cash offers are excellent because they speed up the selling process. If the buyer pays cash, you won't wait weeks for the lender to approve the deal and guarantee the mortgage.
A lender will look at a sale and then wait for the appraisal. Once they have the official appraisal, the lender will make a decision. If the home has more disrepair than they expected, the company might reject the loan.
The mortgage company could turn down the applicant even if they're qualified. If the house buyer has a low credit score and can't prove they can pay the mortgage, the lender might disqualify them.
This will all take time. You can avoid these pitfalls or roadblocks by choosing a cash buyer instead of a finance buyer.
If you have two offers on your property, consider choosing the cash offer. The cash offer means you're almost guaranteed that you'll sell your home.
2. Don't Worry About a Low Appraisal
Mortgage companies will reject a mortgagee if the property isn't worth the amount getting borrowed. The seller because they might be asking for a higher price.
If you received an offer for 250,000 and the appraiser says it's worth 225,000, the lender won't loan the money.
If you receive a cash offer and the buyer wants your home, they won't care about the discrepancy. Cash buyers will want to buy their dream home.
3. Don't Worry About Delays
Bank appraisals can cause delays and mess up closing dates. Appraisers have to follow complicated rules and regulations. It could take a few weeks after the inspection for the bank to get the report.
Cash sales will go faster. The buyer won't have to arrange for a mortgage or the different formalities.
Cash home sales are quick because buyers do not have to arrange for a mortgage. Don't worry about loan approval or waiting for the escrow to close with a cash sale.
Cash buyers can complete the process in less than 15 days.
4. You Will Almost Have a Guaranteed Sale
A cash offer will provide you with a higher chance of closing on the sale when selling a home. A financed offer can end up getting rejected.
A cash offer is more secure. The homeowner doesn't need to borrow money from a lender. If the buyer approves of the appraisal and the other parts of the deal, they will close on the sale.
5. Sell Your Home As-Is
Another main reason why someone would accept a cash offer is that they want to sell their home as-is.
A home inspection will often bring up a ton of different repairs needed. Yet, most of the time, cash buyers like The Local House Buyers will agree to buy the home as-is without the seller completing repairs.
Don't worry about staging your home or completing a deep clean. If you want to sell your home fast and move on, consider selling to a cash buyer.
6. Don't Worry About Marketing
Sellers who look for cash buyers won't need to worry about marketing their house. A savvy real estate agent will know how to find a cash buyer for your home.
You won't need to worry about marketing or advertising your house online. Don't worry about dealing with advertisements, real estate listings, and other correspondences.
Find your cash buyer and get ready to close the sale. Check out casa baratas.
Reasons Why You Should Accept All-Cash Offers
We hope this guide on accepting a cash offer was helpful. There are many reasons why you should accept all-cash offers. Cash offers have a higher chance of closing on the deal compared to financed offers.
A lender will reject the loan because the appraisal doesn't match the listing price.
Are you looking for more lifestyle tips? Keep browsing our resources on the blog.