Authority backlinks remain one of the most important factors in a website's ranking. The more high-quality references you have, the more credible you're perceived by Google. But what are the best techniques that will help acquire whitehat links in 2021?
We have chosen 7 effective techniques that have helped us gain effective text backlinks. They are mostly based on writing types of content that are appealing to other website owners, bloggers, and their audiences.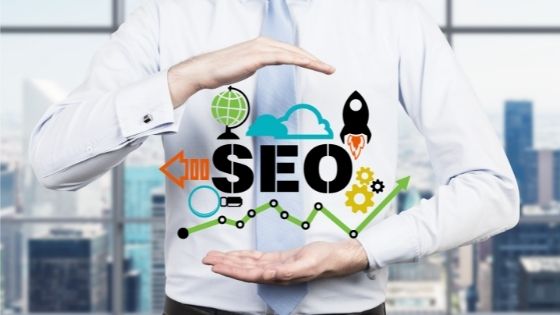 But there are a couple of bonus methods that don't involve content writing.
1. Use HARO (Help A Reporter Out)
HARO is a platform where journalists are looking for great content and copywriters and site owners are looking for exposure and high-quality inbound links. This is a perfect website that should be on your list of places to try and promote your content on.
HARO helps achieve SEO backlinks diversity and get mentions from some of the most popular websites. Pitch an idea there, look for journalists to work with. You'll not only have opportunities for great inbound links but also for networking and future cooperation.
2. Build Links Using Bad URLs with Suitable Anchors
You have a chance to get links from .gov and .edu websites.
Just inspect target websites for broken links. Look for URLs that lead to outdated content, then find a person to contact on the topic. Pitch a similar piece by you and explain why it's valuable for the website owner or content editor.
No webmaster or blogger wants to have broken links on their websites. So, it's very much possible that you'll fill the niche. Then, make sure that page of your site never gets outdated or broken.
3. Write Large Comprehensive Guides
One of the most demanded types of content people create backlinks for SEO with is a guide.
To make sure you stand out in a crowd of millions of such guides, create a mega-sized one. Choose a topic in your niche suitable for such an article and gather everything there is about it online, in your experience, in your customers' experience, etc.
Create 'the ultimate guide' and consider contacting several webmasters to get links on it first. This will boost the process. Later on, the piece will be recognized and mentioned by hundreds of websites in your niche.
This isn't one of the easy ways of building backlinks, but it's definitely a long-term one.
4. Write 'Skyscraper' Content to Impress the Audience
Another type of content that is loved by bloggers and readers is the so-called 'skyscraper' one.
Have you ever seen a compilation called "100+ Tips on…". That's it.
How to create it? The algorithm is the same as in the previous section. You need to gather as many tips, recommendations, tools, services, or anything else possible to collect in one article. Make sure all the options are verified and tried by you.
5. Look for Unlinked Mentions of Your Blog
In this way, you can create several great links from thin air.
Look for mentions of your products or services, articles, brand, persona, or even just industry-specific words that can be associated with your site on reliable sources. Find the right contact and ask to insert a link there.
This shouldn't be a problem since you're asking to link to a mention of you that is already there. If it's an industry word, promote your content, showing the value it creates.
6. Get 1 Authority Link for 100 Regular Ones
An easier and better way to create backlinks in any method that you choose is to opt for one really good, highly-ranked site than 100 regular ones.
While the latter will accumulate over time, being mentioned on the pages of Forbes, HubSpot, and similar sites is huge for any project!
7. Use Link Building Services
And finally, if you're not into link-building, something doesn't work, or you just don't have time for it, there's always a professional service by your side.
Its team will run through their directory and find DA40+ websites perfectly matching your topic. They will make sure your link is located where it's seen and perceived best. Besides, if you don't have the resources to write guest content, their copywriters can do it for you.
Work on Building Proper Links and They Will Work for You Later
Use different techniques to build backlinks. A diverse portfolio shows search engines that you are a credible service valued by many websites with high authority for various content formats.
Focus on high-quality articles with examples, great visuals, infographics, videos, etc. Make it different or better than your competitors. Showcase your expertise and don't be afraid to claim that "100 Best Tips to…" format.
And when you feel like a professional touch is needed, turn to top link-building service. Specialists will gladly choose the best websites for your links and help your key pieces to rank higher!