Did you know that Charlotte, North Carolina is one of the fastest-growing metropolitan areas in the country? Each year, thousands of new people decide to make Charlotte home.
If you're ready for a fresh start, we have to tell you: there's a reason why so many people are choosing Charlotte. Lots of reasons, in fact!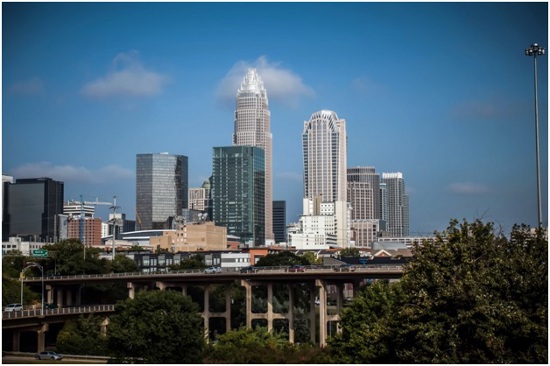 Still, we know that moving is a big deal. That's why you don't have to take our word for it–we'll share what we know!
Read on for five unbeatable reasons to move to Charlotte in 2022.
1. Job Opportunities
One of the biggest reasons that Charlotte is booming is because of the job opportunities. In the past few years, Charlotte has seen plenty of corporate growth alongside an explosion of small, locally owned businesses. That means that there's a job for everybody in Charlotte.
2. Unique Neighborhoods
Have you always pictured yourself living in a luxury high rise in the middle of downtown? Do you prefer something slower-paced with a historical touch? Charlotte offers several distinct neighborhoods, making it easy to find the perfect environment to live and play for you.
3. Great Surroundings
The weather in Charlotte, NC is generally on the warmer side, which is great news for anyone who loves the outdoors. Charlotte is located just a few hours from Charleston, one of America's most beloved beaches, and a few hours from the mountains and hiking trails surrounding Asheville. You'll never run out of incredible weekend trips when you live in Charlotte.
4. Tons to Do
What about things to do in Charlotte, NC? That list goes on and on, too, including the Billy Graham Library, the NASCAR Hall of Fame, Discovery Place Science, and Freedom Park.
Just as important to note is all of the incredible food, wine, and beer you can enjoy in Charlotte's hundreds of restaurants. Whether you're a vegan looking for some meatless BBQ or a foodie seeking a fine dining experience, you'll find your new favorite place to eat in Charlotte.
5. Affordability
Let's talk about the number one reason people are leaving bigger cities and settling down in Charlotte: it's an affordable city. The average rent in Charlotte, North Carolina is very reasonable. Trying to buy a home (or even rent an apartment) in other metropolitan areas can seem next to impossible. Take a look at this guide to get a sense of how affordable it is to find housing and more in Charlotte.
Are You Sold on These Reasons to Move to Charlotte?
As promised, we didn't expect you to take our word for it. These reasons to move to Charlotte speak for themselves–and they only scratch the surface of what Charlotte, NC has to offer. Will you head for somewhere new and make Charlotte your next home?
Looking for more helpful guides and useful information? Take a look around as we cover topics ranging from real estate to marketing to business news and beyond. Make us your one-stop shop for quality content.