"So how's your business doing?"
Do you cringe when asked that question? If so, it's likely your company's website isn't gaining a lot of traffic. Without regular traffic, you can expect your sales to dwindle.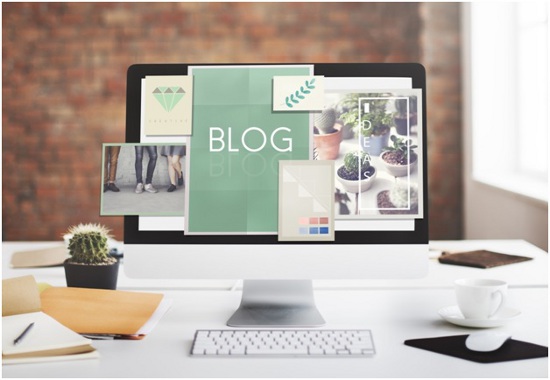 So what do you do? How can you gain more traffic to your website and build a solid customer base?
The answer lies in finding a great business blogger. Here's why you should look into business blogging:
1. Search Engine Optimization
Search Engine Optimization (SEO) is a digital marketing practice that helps you increase your website's rankings on search engine results pages.
The harsh truth is this: If your website doesn't make it to the top of the first page of a search engine results page, your traffic will sharply decline each month. With a business blog, you can work on improving your search engine rankings.
A professional business blogger will incorporate SEO-friendly keywords into the blog posts. These keywords are what internet users search for on search engines.
The business blogger will use these keywords to help the blog posts rank highly in search engines. When internet users read these blog posts, they'll be motivated to check out the rest of your website.
If you want to learn more about SEO, you should look into these SEO hacks and how they help improve your search engine rankings.
2. You'll Become an Expert
Your business has to find a way to stand out from the fierce and ever-growing competition.
The best way to stand out is to establish your business as an expert in its niche. This is where a business blog comes in.
With business blogging, you can publish articles that discuss different topics in your industry. The more high-quality articles you publish, the greater the chance of you establishing yourself as an expert in the industry.
If you establish yourself as an expert, there'll be a greater interest in your website. Your business will be seen as the go-to company for your industry.
3. Promote Your Products and Services
Blog posts are also one of the best ways to promote your company's products and services.
You can subtly mention your products and services within the body of your business blog posts. For example, let's say you offer ghostwriting services for e-books.
You can hire a professional business blogger to write a blog post on how to market an e-book. Or you can ask your business blogger to write about why you should publish an e-book.
Within the body or conclusion of this blog post, you can then advertise your ghostwriting services. This is one of the easiest ways to promote your business and increase your sales.
Find a Business Blogger
Now's the time to find a business blogger to help grow your business and direct more traffic to your website.
With business blogging, you can use SEO practices to help your website rank higher in search engines. This is a crucial step for establishing your brand as an authority.
With the blog posts themselves, you can write about relevant topics that pertain to your industry. You can also use these blog posts to promote your products and services.
You can find more business tips on our website, so check them out!