You probably have chosen a career path in the sales industry. Or, perhaps you are looking to become the best field sales representative in Australia. Either way, knowing the essential qualities will help you choose wisely.
Australia has over 71,000 sales representatives promoting and selling existing products. Hence, the competition might seem severe for anyone.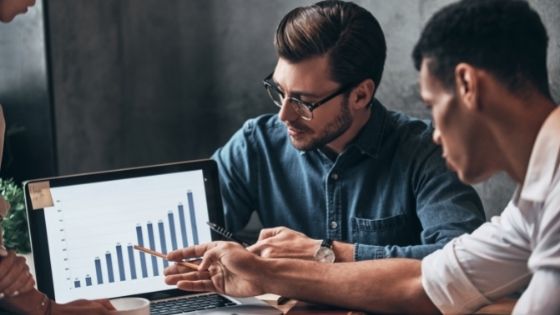 The best way to differentiate between a good and a great sales rep is by analysing their qualities. They should be well-versed with product knowledge and have a goal-oriented approach.
Here are the top 3 qualities every field sales rep should possess.
#1. Communication
The best talent honed by a sales rep is communication skills. Having a good skill like this will help them become highly motivated with a level-headed attitude.
This way, they can connect with their customers while building on the communication foundation. A great sales rep will know that communicating personally with prospective buyers will build lasting relationships.
Indeed, when they are on the field, face-to-face interaction seems inevitable. However, other types of communication will also help a sales rep become better.
Fun Fact: The best field sales representative will pick up on various non-verbal cues and improvise.
#2. Storytelling
Pitching a story based on the product is an innate talent every sales representative should have. You will find this quality to be parallel to communication skills.
A sales rep has to understand the art of storytelling and client interaction. This way, they can create an elevator pitch and attract prospects within a few minutes. Indeed, the first few seconds are most important for any field sales rep.
They should captivate their audience with irresistible stories about the products they are selling.
This quality goes a long way for field reps as it allows them to showcase a product that solves the client's problems. Authenticity and engagement are the key to good storytelling for any sales representative.
#3. Product Knowledge
Another foundational trait in a field sales representative is the in-depth knowledge of the product. If anyone goes to sell a product without interest or understanding, the skills like communication and storytelling will be inadequate.
Think of it this way – You are charging into a battle with fighting skills and weapons but no ammunition.
Similarly, skills with no knowledge will make any sales rep fail. A sales representative should have intimate knowledge about their product to be successful.
They should do extensive research before heading out to sell it. Doing so will help better the sales performance and offer insight for the clients. It makes them subject-matter experts and provides valuable credibility to the customers.
Fun Fact: Inaccurate product knowledge is a cardinal sin in the Australian sales industry.
The Bottom Line
A field sales representative will have various qualities that make them great. However, foundational talents like communication, storytelling, and intense product knowledge seal the deal.
Whether you are trying to find a great sales rep or building a career, understanding these qualities will help you. Along with these qualities, a sales rep should have a respectful tone filled with little pessimism and an eager to learn attitude.
A sales rep should also be goal-oriented and good at time management. You can analyse these qualities, learn from them and even implement them in your professional life.
So, are you ready to put your trust in field sales services?