First of all, we'd like to offer you a huge congratulations on becoming engaged! After all, marriage is for many a once-in-a-lifetime dream come true where you meet a very special person.
Now there's just that little task ahead of organizing an entire wedding. And, one of the most important aspects of this is getting the wedding date right.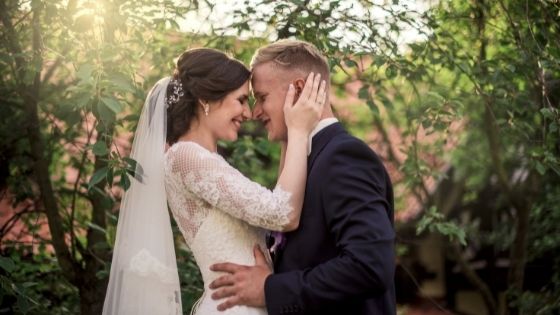 But how do you go about selecting the right day where you, your family, and guests can all turn up and enjoy your special day? Well, there are some proven tips on this matter that you should look into before booking the venue for your special day.
In this quick guide, we'll allude to some of those tips to make your wedding planning a little less stressful. So let's get to it!
Wedding Planning Factors to Consider
One of the first things to consider is are there any dates that you find symbolic to you, your relationship, or your family? For instance, you might want to look into getting married on the day you first met. Or, it could be that within our culture there are special times in the year that are seen as lucky for getting married.
Of course, you have to think about practicality too. Most people prefer to get married on a weekend because this is a time when people have days off already. And if you want the best wedding caterer around, you have to work within their schedule too.
Think About Your Honeymoon
If you have a particular honeymoon location in mind, think about the time of year it's best to go there. Then, plan your wedding to take place within the relevant timeframe.
For example, if you want to Honeymoon in the Mediterranean, you should plan to have your wedding between say May and August to get the best spring or summer weather over there. Or if you want to go skiing in the Alps, ensure you go on season.
Do You Have a Wedding Budget?
If you are on a budget, you should know that some months will be cheaper to get married than others. Although, this is more likely true with popular venues. In the summer months (wedding season) a popular venue might be in high demand, and so more expensive.
However, if you are set on a summer wedding day and have a tight budget, there is another way. Just choose a venue that doesn't normally have weddings. It might the whole experience super memorable having a wedding in an unconventional location.
Consider Asking Your Guests
A final tip is that you can send out an invitation and allow your guest to choose which date would suit their needs best from a selection. Maybe offer them three to four options.
Then, when you get a response from all your guests, you have a democratic vote as to what day to get married. In the end, if most people are willing to come on the agreed date, you might have a much happier wedding all-round.
Get Your Wedding Date Right
Now you have a few ideas about how to plan your wedding date. There are no set rules on this, and every wedding is different.
So we'd like to wish you luck with your special day and thanks for reading! If you liked this post, please check out some of our others on our blog.