The chiropractic industry is growing, with studies reporting that the industry's worth will total $17.93 billion by 2025.
At first, that may sound like fantastic news. However, a bigger market means more competition, so you'll have to put your nose to the grindstone and work harder than ever to attract and retain patients.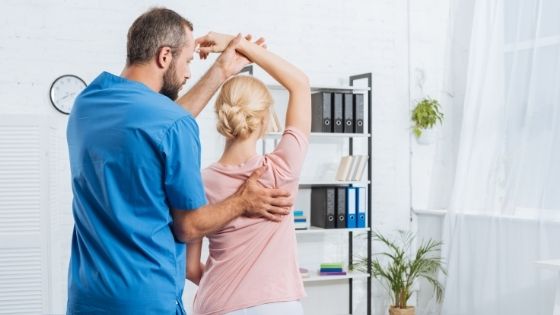 Below, you'll find three chiropractor marketing tips that are sure to help you attract new clients and stave off the competition. Make sure to keep reading, because this is an article that you can't miss!
1. Learn About Your Clientele
All chiropractic marketing strategies revolve around one simple concept: Understand your patient base. Therefore, your first step is to assess your ideal clientele.
This step can take some time, as it means sussing out patterns and behaviors that might not be apparent at first. Take a deep breath, though, it'll all be worth it!
Begin by thinking about your practice. What kind of clients do you want to attract?
It's an amorphous question, but the more specific you get, the better. Be sure to think about the following:
Age
Gender
Income level
Geographical proximity
Online habits
The more you know about your patients, the easier it is to reach them.
2. Start an Email Campaign
Email marketing is still one of the most affordable and effective chiropractic marketing techniques, particularly once you've fleshed out your audience profile.
With that said, people receive dozens of emails per day. If you're not careful, your crafted message could earn a one-way ticket to the spam folders of your patients.
Great email campaigns involve three main factors:
Specificity
Relevance
Value
In short, your subject lines should have a personalized touch, you'll only want to email every so often, and you should always leave your patients with something special, whether it's a coupon or some new knowledge.
3. Build Your Reputation Online
Make no mistake, your reputation is everything. Not just according to what patients say to their friends either, but what they say online, too.
84% of people say that they trust an online review as much as a friend's recommendation.
Think about that for a second: If the conversation around your practice is largely negative, people won't give a second thought to contacting the competition.
This means providing the best possible patient experience. Kindness, empathy, and punctuality are all great traits of a successful practice.
That philosophy will need to extend to your digital presence, though. Make sure you're responding to online reviews — both positive and negative — in a timely fashion.
Be sure to address any negative feedback you receive and do everything in your power to make up for the client's issue.
Make no mistake, people will see your hard work and dedication toward providing the best possible experience for your patients.
Make Chiropractor Marketing the Backbone of Your Office
Chiropractor marketing will only become more important in the coming years, so make sure you have a firm grasp of who you want to attract and how to craft your messages in a way that inspires action.
Don't forget to focus on your digital reputation. List your website on as many sites as possible and keep up with the conversations around your practice.
For more tips on building your business, make sure to check out the rest of the marketing content on our blog!