Did you know that the average person will change their career 5-7 times during their working life?
If you are considering a change of direction in your life, how can you ensure that you give yourself the best chance of landing an awesome job?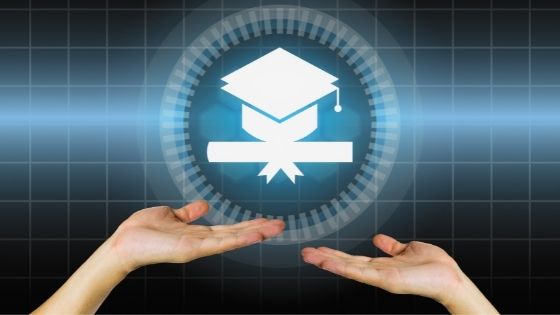 One of the best ways to improve the value of your CV is to add achievements. Did you know career certifications can do just this?
Why not check out some examples of job certifications that can give your CV the boost it needs?
1. Human Resources
This is one of the most sought-after certifications you can obtain. The good news is that it is one of the most common online certifications for jobs. You can obtain it through distance learning.
Why do employers love to see human resource (HR) qualifications? Experienced and qualified HR workers are the key to managing workforces and acquiring workers with needed talents and skillsets.
If you are considering acquiring an HR certification, you can go no better than getting a cert from SHRM (Society for Human Resource Management).
2. Cloud Computing Certification
Another key entry on the list of certificate programs for jobs is cloud computing. This is becoming more and more crucial to companies worldwide.
Cloud-based technologies are rolled out by businesses of all sizes. This is as a way to manage storage, collaborate with outside workers, or simply benefit from virtual machines. As a result, cloud computing experts are in great need.
If you are looking to specify within the cloud computing sector, then looking for AWS certification jobs is a great place to start. You can take training and the AWS Certified Cloud Practitioner Exam Prep Training online.
AWS provides the cloud computing component for more businesses than most people realize. This means having AWS experience on your CV makes you an appealing choice to a lot of companies.
3. Project Management
"Leadership", "motivational ability", "organizational skills" are some of the most used words on the modern CV. However, if you want to prove that these qualities are real and certified, then you need to provide Project Management (PM) Certification.
This is one of the most useful certifications you can have on your CV as it shows that far from simply being enthusiastic, you have a structured approach and know the value of communicating with stakeholders during a project.
You can study project management online and even take tests remotely. The skills you will learn will help you to manage projects both inside and outside of your workplace.
Attention-Grabbing Career Certifications and Much More
If you are looking to boost your CV with certifications and qualifications that will grab the attention of HR departments, adding these achievements will help you reach your goal.
Career certifications show that you not only have read up on a syllabus but that you have practiced it and proven yourself in a real-life environment. Why not try one of these out and see what it can do for your career?
Why not check out more articles like this one? We have plenty more for you on the rest of our blog page?