Everything you use daily affects your mind and body, whether it is gadgets, food, or medicine. People take note of their time spent on their phones and computers; they also try to have a healthy diet. Proper medication is also taken care of, but the cloth materials they use are never discussed.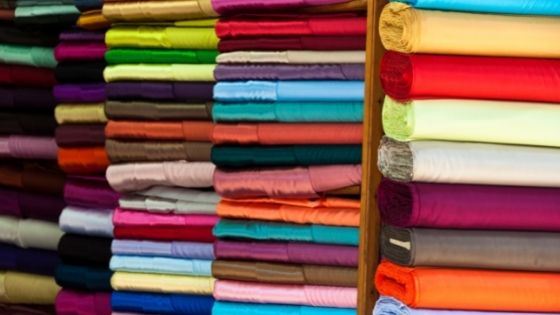 There are many to choose from; the bedsheets can be made of cotton or polyester, a pillow cover can be made of cotton or silk, some quilt cover sets are made up of multiple materials in layers. And, your clothes are made of different varieties of materials like linen, spandex, cotton, etc.
All these materials are of different properties, and people wear those as per the season and comfort. These materials do affect your skin and hair, and how they affect you is discussed below.
Best Fabrics for Your Skin and Hair
Cotton: This natural material is hypoallergenic, which is good for your skin. You don't have to worry about anything after putting on a cotton dress. It is inexpensive, breathable, and it retains moisture on your skin. It is one of the materials used in blankets and some quilt cover sets. Overall, cotton is a brilliant choice for you, whether it is for clothing or furniture.
Silk: If you are looking for luxury and comfort, silk is the answer. It is also hypoallergenic because of its protein structure. Silk is commonly used in hair ties and pillowcases as it prevents tangles in hair and wrinkles and creases on the skin. The protein structure of silk keeps skin smooth and irritation-free. Silk pillowcase also keeps your scalp from drying and hence, less dandruff.
Linen or Flax: Linen is also known as flax, as it is made of fibres found in flax plants. Linen is a strong material and helps in regulating temperature. It is completely non-allergic and the best choice for hair since it's anti-static, which prevents frizz. The best part of linen is that it is antibacterial as germs can't stick to the material. Because of this specialty, linen is abundantly used in the making of clothing, towels, and furniture upholstery.
Hemp: This material is not that popular now, but everyone is slowly starting to notice it. It is becoming one of the favourite materials for many. It is toxic-free, organic, very durable and gets softer after every wash. It lasts longer than many other materials and has natural colouring. That means no artificial dyes are required, making them more popular among people. It is also used for making bags and towels too.
Microfibre: It is a very fluffy and absorbent fabric. It is soft, lightweight, and has absorbent properties, making it ideal for creating towels. A microfibre towel helps the hair dry faster and helps avoid frizz. It is as inexpensive and smooth as silk, making it one of the best materials people look for.
Now you know that choosing a dress, bed sheet, or furniture upholstery is not as simple as it looks. Every cloth material has qualities that one can take advantage of. These materials are long-lasting and unique, and using them appropriately can bring the best results. Buying these materials can help you improve your skin and hair and maintain them for a long time.