Inadequate sleep has now become a common problem among the Australian population. Either the quality or duration is improper for about 33 to 45% of adults here. Although, the issue is seen across all age groups. Experts suggest making specific changes in the bedroom to get proper sleep, like using cotton sheets, adequate placement of pillow, having a good bed base, and comfortable mattress. A nice bed frame ensures that you are free to move and turn as you like and not get too worked up during sleep. Get a comfortable bed for yourself and if you have a companion, buy one with enough space for both.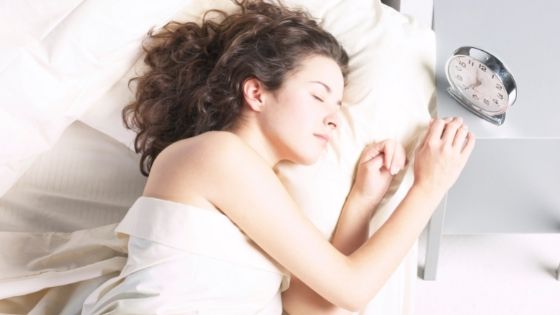 Sleep conditions are common among the population, and sleep apnea affecting around 8% of people makes it clear that people are suffering in large numbers. Not just that, insomnia is seen in 20% of adults, and many have restless legs syndrome. A whopping 76% don't sleep a minimum of 7 hours, and frequent daytime impairment and sleep-related symptoms are seen in them.
This may be because of not following the basic requirements to get some quality sleep.
Steps to take for a well-balanced sleep routine:
Exercise: The best way to feel sleepy is to get tired. Do some cardio or a 30-minute walk if you don't like a workout. It will stress the whole body and helps your body get ready for rest, along with your brain.
Avoid blue light: Screens are the biggest enemies of sleep. Researchers have found that the blue light tricks the brain to think that it is still morning and ruins the natural sleep cycle. So, switch off the gadgets at least two hours before sleep time.
Embrace the darkness: Darkness is good when you need sleep. The room has to be pitch black to get some pleasant sleepy mood. Those who don't like or are scared of total darkness can opt for some dim lights.
Avoid Naps: Naps are good for a quick recharge and removing the afternoon laziness. But it may kill the night time sleep. You can drink some coffee if you feel sleepy at the office or home and go for a quick tour of the building or house to freshen up.
Diet: A proper diet is a must for a good sleep routine. You shouldn't eat just before bedtime, no spicy or citrus food at night. And alcohol is OK, but sleep quality may be affected. Alcohol makes you fall asleep fast, but doctors do not advise it.
Make your room cool: Having a room with a lower temperature makes the body want to relax and curl up in bed. Scientific studies have shown that the cooler the temperature, the better the sleep will be. Now don't bring down the air conditioner to zero degrees temperature to sleep faster; it could be your last good night. (Just kidding!)
Bed bases: A good bed base can give you great sleep every night. Bed bases can be of different types like upholstery bed bases, timber bed bases, electronic adjustable bases etc. You can choose at your convenience and comfort. Timber base gives you sturdiness, upholstery one gives you style, and electric one gives you the option to adjust your postures while sleeping.
Mute phone notifications: The phone is one of the great inventions humans have ever made, but the problem is, it is too powerful and can destroy you. No, I'm not talking about AI technology taking over the world! People tend to spend too much time on one's phone, and most of the time, they do it on things without any productive purpose. Plus, the blue light from your phone will ruin your brian's sleep routine system. So, switch it off or put your phone in a silent mode for your own sake.
If not sleepy, do some relaxing stuff: Do some reading or writing, play chess with your partner or roommate till you feel drowsy or till they get angry for wasting their sleeping time at night. But never go back to your phone!
Sleeping is supposed to be a normal and natural thing in everyday life, but the way humans have changed their lifestyle affects the sleep routine, health and mind. So, it is time to leave all those gadgets, worries and bad habits at the bedroom door and walk into a sleep haven you prepared for yourself.