So, you're looking for ways to upgrade your UTV with high-quality side by side parts. With so many options on the market, it's easy to feel a little overwhelmed. This quick guide can point you to upgrades that make the quickest impacts on your UTV's performance.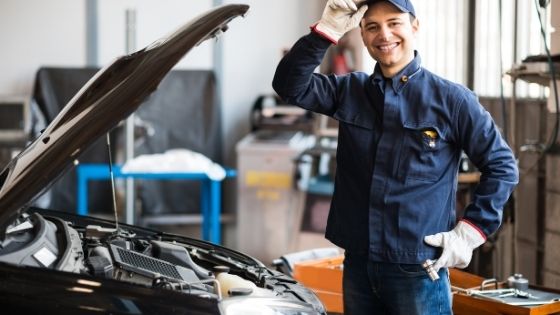 Side by Side Parts That Are Worth Spending the Extra Cash on
You've probably heard that UTV tires can make or break your ride. Maybe that sounds a little cliché, but high-quality tires are critical when you're off-roading. After all, they contribute quite a bit to your traction, suspension and handling. So if you're going to drop any extra bank on UTV parts, tires are the best place to start.
Your first task is matching your tires to your terrain. Sounds simple, right? Well, it is. Tire design is key in handling any kind of terrain. Mud tires usually have deeper, thicker tread, large lugs and plenty of space in between. Not only do these tires get good "bite" on soft ground, but the space enables them to self-clean to prevent mud from collecting so you don't lose traction. Riding on sand calls for a lighter-weight tire with a paddle-style design to move over the terrain instead of digging deeper into it. For rocky ground, you want tires with serious puncture resistance and a tighter, smaller tread design.
All-terrain models strike a balance between these features to give you dependable traction on mud, sand and rocky ground. They usually sport smaller lugs, but they have channels with enough space to push through water and avoid hydroplaning. Wide tread patterns also break up mud and dirt so you have plenty of traction.
Top 5 UTV Exhausts for 2021
Many off-roaders understand that how well an engine "breathes" determines how much power it's capable of. And since we're talking about essential upgrades, you're probably not surprised to see UTV exhaust parts on the list. You have plenty of options, from single-part upgrades to full exhaust systems.
Slip-ons are popular aftermarket components, and they're one of the easiest to install. They replace your factory muffler while retaining your UTV's headpipe. Slip-ons provide a small boost in performance, but they can also cut down some of the weight. They can also improve your bike's aesthetics and change how the exhaust sounds. Several models get consistently high marks from off-roaders:
FMF Racing PowerCore 4 W/Spark Arrestor
Big Gun EVO Sport Utility
HMF Engineering Titan Series
If you've got the cash for a complete exhaust upgrade, take a look at Big Gun's EVO Sport Utility full system. The EVO Sport's muffler and pipes are crafted from .049 stainless steel tubing – much lighter than OEM – and come with a USFS-approved spark arrestor. HMF Engineering's Titan Series dual full system is also worth a look. Titan exhausts boost torque and horsepower, but they're also made to withstand high temperatures while resisting rust and corrosion.
Shopping for UTV Upgrades
There are many components that can improve performance, looks and safety. But tires and exhaust parts can help you see immediate performance gains off-road. No matter what you buy, it's wise to shop at a trusted powersports parts dealer.