Are you in the process of choosing a school for your child? It can be somewhat of a complicated process.
Choose the right school and you can give your child a real opportunity to thrive, starting from kindergarten through their high school years. Choose the wrong school and your child can experience a year-long setback with their education, social life, maturity, and more.
The stress of choosing a great school for your child only increases when you are looking for Catholic schools because you have more than just their education to worry about. Fortunately, by considering a few factors, you can make sure to choose a school that works best for your child.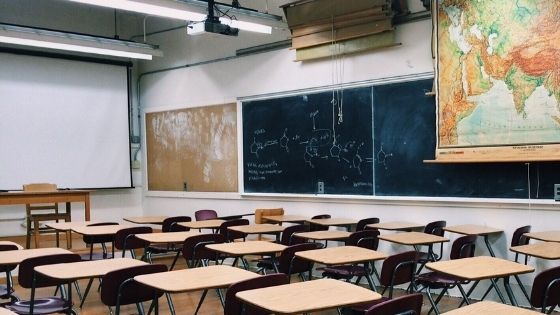 If you are in the process of choosing a Catholic school but are feeling a bit lost, this short and simple guide is for you.
1. Understand Your Child's Needs
A great tip for how to choose a Catholic school is to know what your child needs and wants. Are you looking for specific extracurricular activities and programs or specific learning methods? Knowing what you and your child want is the best way to find the perfect fit.
2. Decide How Religious You Want Their Education to Be
If you want a Catholic school education for your child, you likely want them to learn theology. Every school is different in terms of how much theology they teach so it's essential to know how the schools you are considering handle religious studies. Make sure to consider how they incorporate theology into the overall education.
3. Consider Mixed or Same Gender Schools
When choosing a Catholic school it's important to consider if you want a mixed or same-gender school. Both choices have their pros and cons so it really depends on what you want. If your child is older, you might want to give them a voice in the decision.
4. Determine the Teaching Style of the Staff
One of the many questions about Catholic schools is how the staff teaches and handles your child. This is important because the staff can make or break your child's experience, including how much they learn during the year. Consider meeting with the staff, tour the school, and get a feel for the overall vibe.
5. Look for a Holistic Educational Program
One of the benefits of attending a private school is holistic learning. Private schools attend to the whole child, including their social interaction, creativity, sense of curiosity, and more. When you are touring schools, make sure to ask how the school will provide a complete education for your child.
These Are the Factors to Consider When Choosing Catholic Schools
By considering these factors, you can choose the best Catholic schools for your child.
Start by understanding your family's needs and wants. You should also decide how religious you want the curriculum to be, consider if you want a mixed or same-gender school, and determine the teaching style of the staff. Make sure to look for a school that will provide a holistic education for your child.
Consider these factors and you'll be well on your way to choosing the ideal school.
Don't forget to browse our site for advice on technology, business, education, and more.