Last year, 811,000 homes changed hands in the USA topping the tally from 2019 by 18%.
From a marketing perspective, new homeowners translate into new customers. Wouldn't it be great if you, as a business owner, could get your hands on this list of people ready to spend money in your area?
Well, you can, and these mailing lists are an invaluable source of leads for many local businesses. Here's why.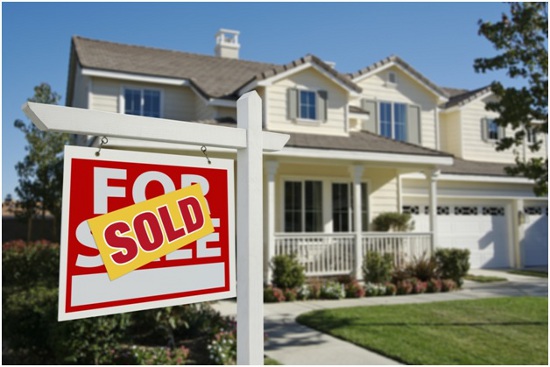 What Are Homeowner Mailing Lists?
New homeowner mailing lists contain the contact details of people who've recently bought a new home. These lists often have categories specifying the area, type of home, and demographics of the new owner.
Thus, new homeowner mailing lists, are often a source of leads for furniture sales, contracting work, and interior decorating projects.
Other businesses that can benefit from this type of list are:
Insurers
Cleaning companies
Gardeners
Doctors and dentists
Swimming pool services
Security service providers
Restaurants
Schools
The best part of these homeowner mailing lists for marketing purposes is that they feature a pool of willing customers.
People new to an area often have no idea where to turn for the assistance they need. So, you're doing them a favor by advertising your business to them.
Yet, that's only the beginning when it comes to reasons why you should reach out to this pool of customers in your marketing efforts.
Low Budget Marketing for Big Rewards
Most homeowners take a 'new broom sweeps clean approach' to their new property. They embark on all manner of home refurbishment projects and improvements to help make their new house a home.
In many instances, they spend a lot of time searching online or walking the streets in search of the goods and services they need. They might also ask their neighbors for assistance or referrals.
It makes sense to keep your local SEO efforts at a fever pitch and direct them specifically at new homeowners if you want to benefit from online searches. If you don't want to leave anything to chance, pop a flyer into their mailbox offering a welcome-to-the-neighborhood discount.
These simple and cost-effective marketing tactics can bring huge rewards.
New Homeowners Aren't Set in Their Ways
Once someone's settled into a neighborhood and found their favorite suppliers, it's difficult to convince them to change.
That's why it's important to ensure you're the business that earns their trust from the start. New movers are still in search of suppliers and more likely to compare services and prices before deciding.
Studies show that new homeowners are more likely to respond to direct mail campaigns than established locals who've seen it all before.
New Homeowners Talk Amongst Each Other
Thanks to shared experiences, new homeowners often gravitate toward one another. That means they discuss challenges and solutions they've discovered amongst one another.
So, when you win one new resident over, there's a good chance they'll spread the word about your awesome business among their peers.
Even if they haven't worked with you before, one new homeowner might pass along information they've seen about your company or give their new friend one of your flyers.
It's Easy to Target Your Marketing
Due to the demographic and geographic categorizations used in new homeowners lists, you can target your advertising precisely to reach the audience you want.
These lists often include categories like:
Condos
Duplexes
Mobile homes
Single-family homes
Town-homes
So, if you're a company that builds staircases, you wouldn't waste your money targeting mobile homeowners. You can also precisely target your marketing to high-income suburbs if you're a provider of luxury goods and services.
By consulting your sales records, you can also determine what people in certain areas are likely to need from your company and market accordingly.
You Can Team Up With Real Estate Agents
Real estate agents always know the shortfalls of every home they sell. Often, they make recommendations to their clients about necessary repairs.
Make sure all the real estate agents in your area know about your business and advise them of any discounts for new homeowners.
New homeowners' lists will give you the clues you need to track down the busiest real estate agents in town and get in touch with them.
How to Use Homeowner Mailing Lists for Marketing
One of the best ways to target customers using these mailing lists is via email. People don't change their email addresses when they move, so this is an easy, low-cost, and non-intrusive way to reach out to them.
Don't go for the hard sell. Rather send an email introducing your business and services and ask them if they'd like to join your mailing list. You'll find most new homeowners are hungry for local information and eager to benefit from savings, so they'll likely agree.
Other ways to market to new homeowners is via social groups targeting each area, most people sign up for local Facebook and WhatsApp groups shortly after moving in. You can also use newspaper advertising to reach them.
If you have the budget, placing a billboard ad in hot real estate areas can help you stand out from the competition.
Move Fast With New Homeowner Marketing
More businesses are latching onto the benefits of advertising with homeowner mailing lists, so don't get left behind.
A new homeowner can often turn into a customer for life, depending on your service, your prices, and the quality of your work. Make sure they try your business first when they're looking for assistance.
For more helpful tips on how to grow your business and achieve your aims, keep browsing our site.