Online auto dealers have made it easier to buy used and new vehicles and motorcycles. But with convenience comes caution. To avoid scams, lemons, false advertising, and any other bad experiences There are a few things to consider when you are in the market for a motorcycle.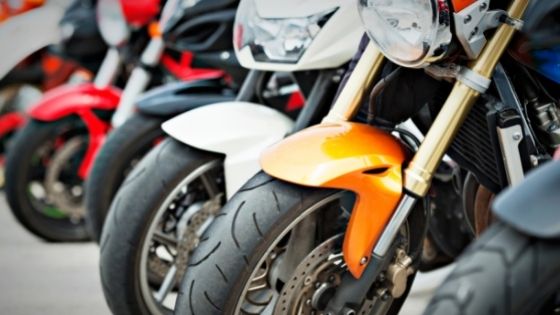 While it may be tempting to include every auto dealer website in your search, many of these websites do not verify sellers the same. This leaves room for untrustworthy sellers. Choosing an auto dealer website that has a high rating and a good reputation can help you avoid any mishaps.
Reputable websites do much of the work of vetting for you. Many of these websites have teams that verify sellers. These websites also obtain statistics about the motorcycles that you are interested in. Milage, year, a motor are explicitly stated to help you purchase the right bike.
Vehicle History
Buying a motorcycle online does come with some limitations. You will not be able to inspect the car for any flaws. Unless the motorcycle is within a radius, you might not be able to test drive it. This is why the information found in vehicle history reports is so important when shopping online for a motorcycle. Vehicle history reports are important for anyone interested in a used motorcycle. These reports give detailed information on maintenance, service, and accidents.
Vehicle history reports have increased in popularity over the years and are often available for free. Most reputable websites offer free vehicle history reports for the majority of listed vehicles. But you will encounter motorcycles that do not have a free vehicle history. In this case, you will have to do your research.
Pictures
Pictures are another great way to determine the condition of the motorcycle that you are interested in. With pictures, you can inspect the motorcycle for dents, paint scratches, or any other damages. Buying online limits your availability to view the car in person. You will have to ask the seller for as much information on the motorcycle as possible. Pictures can help you get a better overview of the motorcycle when used with a vehicle history report.
Title Check
When you buy a new motorcycle, you will receive that motorcycle's title. Before you buy any motorcycle, you want to make sure that the title is clean. A clean title is when the vehicle has not been damaged to the point where it is considered a total loss. If a vehicle has been deemed a total loss it will have a salvaged title. Many sellers are known for not disclosing that a vehicle has a salvaged title. Before you buy anything online, do your research on the title. Ask the seller for the motorcycle's VIN and check the status of the title. Many states offer free online title inspections.
Secure Your Payment
Payment will be one of the most delicate parts of the buying process. You want to avoid any scams or financial problems when exchanging money with the seller. Using a third party during the buying process can eliminate problems. Using an escrow service is the best way to guarantee that money is exchanged and distributed fairly. Escrow service will hold the money for the purchase and only distribute it when you receive your motorcycle.
Precaution has to be taken when exchanging goods for money on the internet. But it is possible to have a good experience and get what you want. Follow these tips to guarantee when you buy your nex5t motorcycle.