If your business is going great guns and you are planning expansion, relocating your HQ might be a necessary step to facilitate growth. If you think moving house is stressful, relocating a business is on another level and the best approach is to call in a commercial moving company that has extensive experience in helping businesses to relocate.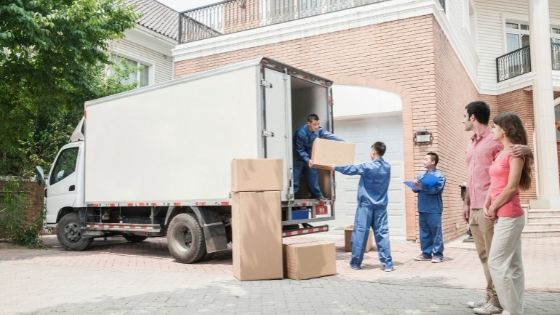 Here are a few tips to ensure that your commercial relocation project is smooth and uneventful.
✔ Outsource the entire project – This is the best all-round solution; moving company prices in Bangkok are low when compared to other places and an established commercial removal company has the resources to complete the move. They would assign you a project manager and that means you only have to deal with one person; the manager ensures that everything is in place on the big day, while the new venue would also be prepared for occupation. Find a company with an all-inclusive package and your business will remain online for the duration of the relocation and will not be impacted in any way.
✔ Create inventory lists – You need to create specific lists; equipment that is going to the new facility, things that are not included, plus a list of non-priority items that can be prepacked. When you make contact with a leading commercial removal company, they will want to see these lists, as they enable them to accurately quote for the project.
✔ Connecting utilities – It is imperative that all the utilities are connected up prior to arrival to facilitate the setting up; if you are using an established commercial removal team, they can handle this on your behalf. Make sure you sign off on the current utilities, which means you no longer are liable for any use.
✔ Professional handling – Whether office furniture, IT hardware or other technical equipment, you do need a team of professional movers, as they have the resources and know-how to safely transport everything. Even with the best handling in the world, accidents can happen and it is comforting to know that your valuable items are fully insured. Click here if you want a few digital marketing tips from SEO experts.
✔ Label boxes – It is important to clearly label the contents of each box, with labelling on the side, not the top or bottom of the box. Of course, if you are using a commercial removalist, they will handle the packing; they have their own labelling system that ensures smooth unpacking.
✔ Don't involve your employees – While your staff can't fail to notice a move is being prepared, they should not have to do any work that is outside of their normal role within the organisation. If you can leave your employees to do their job, while the removal team handles everything, this ensures a smooth transition; a good office removal team is proud of their ability to relocate an office with zero disruption to their daily activities.
If you are relocating from another country to Thailand, you might need to register your business, which a local business lawyer can facilitate.