Information Technology or IT plays an important role in the success of a business. Careers in technology can be lucrative, often having great pay and benefits. Yet, with so many technological jobs to choose from it can be difficult to decide.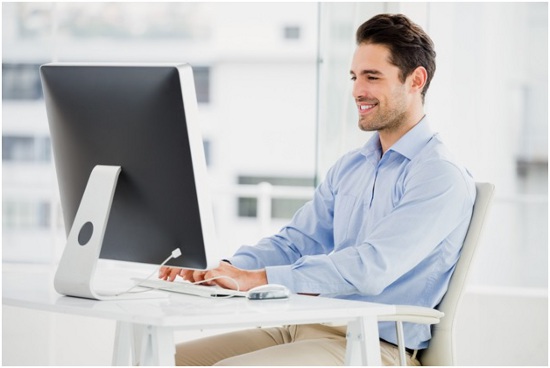 One technical job that is growing in popularity is an enterprise architect. But what is an enterprise architect? If you are looking to learn how to become an enterprise architect or what the job consist of this article is for you. Here's what you need to know about an enterprise architect.
What Is an Enterprise Architect?
As an enterprise architect, you will help an organization with its IT strategy. That means you would help develop operational tactics to accomplish the goals of the IT department.
Besides that, you will create processes and divide company resources to make sure it is aligned with company goals. An enterprise architect also makes recommendations on commitments the company needs to make. An enterprise architect finds ways to support the mission of the organization.
An enterprise architect helps plan processes to improve the management of IT resources. This includes helping the organization align future strategies with what's already in place.
Skills Needed to Be an Enterprise Architect
There are specific skills you need in technological jobs. Enterprise architecture is no different. For starters, you want to make sure you have a Bachelor's degree in Information technology. A Bachelor's degree in a related field could also work for you.
Companies looking to hire for this job will want someone who has experience in system architecture. While it may not be a required skill based on individual companies, it could be advantageous. An enterprise architect needs to have great leadership and project management skills too.
Other skills you will need experience with are graphic representation and modeling. It is also important for you to be an analytical and technical person. Having strong interpersonal skills will help as well.
The reason being enterprise architects need to be great a communicating. If you don't have some of the skills needed for the job you don't have to worry. You can get solution architecture training to better prepare you for roles in technology architecture.
Enterprise Architect Responsibilities
In enterprise architecture, there are many different responsibilities you may be tasked with. You will have to evaluate engineering systems and account for discrepancies in IT models. Some enterprise architects are responsible for uncovering ways to reduce IT cost and present them to leadership.
Another responsibility would be to evaluate internal functions. That could include IT processes and strategies or even business development ideas.
You will be responsible for designing business architecture models. These models will mirror the overall goals and strategies the organization has set.
You will be responsible for implementing processes to achieve various IT improvements. Other responsibilities could include developing a compliance architecture plan for data storage and management. While your main responsibilities will be specific to the company you work for these are some of the things you could be responsible for.
Ready for a Rewarding Career as an Enterprise Architect?
What is an enterprise architect exactly? This a question you no longer have to ask. As a prospective enterprise architect, you want to keep this in mind.
You want to be business savvy and make a great first impression with a company you are looking to work with. You want to have the right skills and understand the responsibilities of the role. This could help increase your chances of landing a rewarding career in enterprise architect.
If you are looking for more content like this article, head over to our website today!