Nearly 85% of U.S. homeowners have homeowners' insurance. This coverage protects them against theft cases, wind and hail, bodily injuries, property damages, and many more.
Property damages are inevitable. Both human and natural effects can cause them and when they happen, they can leave you emotionally and financially drained unless you have a robust support system.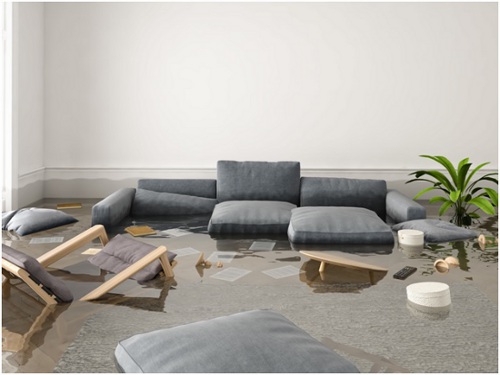 Thanks to homeowners' property insurance, you can file your damage claim with ease and get compensation for your home or commercial damages. However, you should follow the right procedures for the claims applications to get quick compensation.
This article will take you through the main steps you should take to navigate the claims damage the right way.
Inform Your Insurance Company
One of the biggest mistakes you can make after incurring damages is delaying calling your insurance agency. If you delay informing them, they may dismiss your case because they may not prove that the damage happened.
Prompt calling gives them enough time to visit your property, gather evidence, and confirm that what you have just reported is correct. Also, calling quickly provides the insurer with adequate time to initiate your case.
What should you expect after calling? Ideally, the insurer should ask you a few questions regarding the property damage. All the conversations are recorded, and this means that you should only provide the correct information.
Some of the things that you should mention during your conversations include:
The cause of the property damage
Date of the damage and the damages you incurred
Any related body damages
Condition of your home or commercial property
The number of people involved
Your insurer may use multiple methods of communication, including phone calls, emails, and messages. Be sure to record all the conversations for future reference in case the insurer fails to comply. Take notes on the time and date of communication too.
Prevent Further Loss and Collect Evidence
Things can be messy after property damage. Whether caused by floods, water, or theft, you should make efforts to prevent home damages.
You should save your pets and your personal belongings, which are at the risk of getting lost or injured. You should also ensure that no other person gets into the scene and gets hurt.
If everyone is safe, you should take pictures or record videos of visible damages.
If you can't make it, you may ask someone to help you in collecting the evidence. You may also get the contacts of a few witnesses whom you think can help.
Hire a Public Insurance Adjuster
An insurance adjuster is an expert who helps policyholders to settle their claims. They allow you to gather the evidence you need, estimate losses, and present the information to the insurer.
So, why hire a public adjuster? The answer is simple: to have peace of mind and maximize your compensation amount.
Policyholders who hire public adjusters receive 734% more compensation for catastrophic cases and 574% more for non-catastrophic issues than those who don't hire the adjusters.
Since insurance firms are in business, they always aim at giving you the least possible compensation. You can't win this battle with ease unless you have your public or private adjuster, and that's why you should consider hiring one.
Insurance firms also hire public adjusters to assess damages and estimate the losses. They check the areas that need repairs and report the information to insurance firms.
If you have a public adjuster, you will be at peace knowing that someone else is taking care of your insurance battle. They will fight to help you get the highest possible compensation.
You don't have to worry about costs when hiring public adjusters. Unlike private adjusters, public adjusters are affordable because the state chooses them. They don't have any personal interests other than to help you get the best of your claims.
Track Your Expenses
The insurance policy caters for "loss of use." Loss of use is a term given to the expenses you incur after the damage. These costs can include finding a new home and the small repairs you do to make a living.
However, you should still have proof of the additional costs that the accident causes you. For instance, if you were spending $2000 for your home and the accidents making you book a hotel, the insurer will only compensate for the additional hotel costs.
That's why you should track your expenses well, irrespective of how minor they might seem.
Continue Paying Your Premiums
Most homeowners make the mistake of discontinuing their premiums when an accident happens. You should continue paying your premiums as usual, even after filing your damage claims.
The discontinuation may reduce the possible compensation you were to get.
Obtain Payments and Sign
Reimbursement is the last step of the damages claims applications. It only happens when the insurance firm has checked your evidence, listened to your claims, and confirmed that everything is correct.
The amount of compensation you get is determined by the pubic adjuster your hire and the insurance company hired. If there are any damages, the insurance firms do the repairs and give you the rest of the money to compensate for the living costs you incurred.
The insurers should always provide a breakdown for the disbursement to help you know why you are getting that amount. Similarly, the insurer should give a reason for the compensation deals if you don't get compensated.
Common reasons why policyholders don't get compensation include wrong claims applications, unpaid premiums, and more.
If the insurer presents an unsatisfactory explanation for the denial, you can take the case to court. A reputable attorney can help you in the process.
Get Professional Help to Navigate Damage Claim Successfully
The claim application process is not always easy. It requires patience and knowledge of the procedures have a successful case.
As a policyholder, you may not have a comprehensive knowledge of the processes, especially if it's your first time to initiate a damage claim. Experienced claims adjusters and investigators can help you file your claim well and walk you through the process.
Our team provides you with the latest news and updates. Our blogs are easy to read, and we post them daily to inform and entertain our readers every time. Please read them to learn more.