If you want to get good traffic on your content and take first places in search engines, then you just need SEO. Everyone knows about this method of promotion, but few people know how to do it correctly. Therefore, today we will figure out what not to do in order not to harm.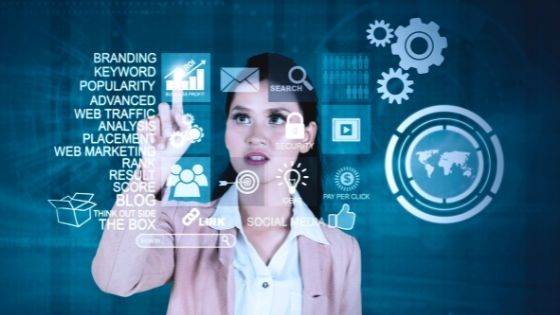 Let's start with the fact that if you want to promote your site, then you just need to choose service for link building. After all, it is the experts who will help you with this to the fullest.
What do you need to know about SEO?
The task of SEO promotion is to ensure that the site being promoted is as high as possible in the search results for the necessary search queries. The set of such search queries is also called the semantic core of the site. Search Engine Optimization (SEO) generates traffic to your website from search engines.
With high-quality optimization, a well-thought-out site structure, a convenient product or service card, the user remembers the site and can return already by branded requests.
What will harm the promotion of our site in search engines?
Buying a lot of links
It used to be very easy to get into the top search engines by placing more links to promoted pages. It did not matter what resources the links were from, whether they corresponded to the theme of your site or not, whether they were of high quality or junk. The main thing is their number. For relatively little money, you could buy or rent a whole pack of backlinks.
Now links still matter, not their quantity, but their quality. A site with 1,000 links from dead or low-quality resources will lose out in rankings to a site with 100 good backlinks. Moreover, low-quality links can take you under the Google filter. Their algorithms can identify purchased, unnatural links, as well as analyze the quality of donor sites.
Therefore, now the optimizer's job is not to buy a lot of links and constantly make sure that there are more of them than competitors, but to form a natural link profile.
Catalogue runs
Another old way to get link mass is automatic registration in all kinds of directories – thematic and not so. Although there are still advertisements for such services, we do not recommend using them.
After the run you:
Get broken links (people will not click on them) – they will not matter for the search engine;
you can get banned by search engines.
Instead, use links from social networks, from live forums (crowd marketing) – such a link mass will be much more useful for promotion.
Spam links in comments
Immediately, we note that it is necessary to distinguish crowd marketing, when links are placed manually on visited resources, from ordinary spam. In the latter case, a comment with a link is created using software that automatically adds the same comments on tens of thousands of resources. Such backlinks are useless because:
On working resources they will be deleted by moderators;
even if moderation misses them or does not notice them, users have a negative attitude towards spam. It is
Unlikely that you will get clicks on such a link;
on dead sites and forums, they will not work and may negatively affect the position of your site.
Busting with anchors in linking
Previously, one of the optimization methods was mass internal linking with anchors. Since the anchor was important for promotion, copywriters had to enter unreadable words and phrases into texts that were not always suitable for the topic.
Now such unnatural anchors not only do not work but can also bring down positions for spamming the text.
Of course, if you put links that are useful to the user with relevant anchor text, this will not hurt, but on the contrary, it will have a positive effect on promotion. The time spent by the user on the site, the number of pages viewed and interaction with the site will increase.
Therefore, it is very important to try to avoid these moments so as not to harm the site.
Conclusion
SEO promotion is an area that is constantly being modified. Therefore, the old methods of promotion in search engines no longer work as before. You need to be very careful and avoid old mistakes, otherwise, you can go to the ban. To get high-quality SEO for your site, contact professionals such as pixelixe.com.