During the past year, we have adapted as best as we could to the ongoing pandemic. Everything that people could have moved online has moved into the virtual sphere. This includes our jobs, education, and even mental health counseling.
While teletherapy has been around since before the pandemic hit us, many people have chosen to find a therapist online during these strange times.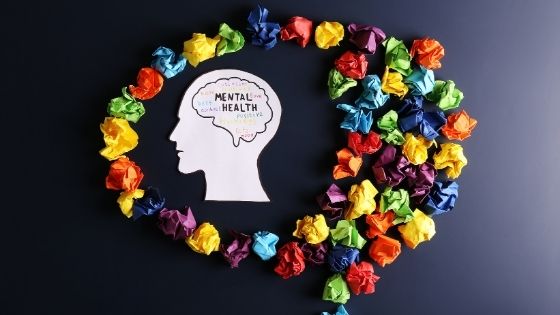 Read on to find out why people choose virtual therapy, its pros and cons, and, ultimately, to find the answer to the most crucial question – does it work?
Is online therapy effective?
While online therapy might not be the end-all solution for all your mental health needs, research demonstrates that it is as efficient as cognitive-behavioral therapy when dealing with depression and anxiety.
Moreover, according to one study, virtual therapy's benefits can last for up to eight months.
The more prevalent online therapy is, the more we know about it. This study is another one that confirms that it is as effective as face-to-face therapy sessions.
This article from Forbes makes the more specific claim that online therapy is just as effective as its in-person equivalent when dealing with depression, anxiety, and suicidal thoughts.
There is almost no doubt that online therapy's efficiency will become more and more accepted as a fact as its popularity grows.
Who can benefit from online therapy?
The short answer to the question posted above is – everybody. As long as you have an internet connection and access to a mental health professional, you can reap the benefits of online therapy sessions.
Having a virtual session doesn't require a commute or even leaving your living space. Because of this, online therapy can be particularly beneficial for people with disabilities. It can be a valuable option for people who live in more rural areas, where seeing a mental health expert in person is not as easy as it is in more urban areas.
The same is true for other people who have physical or mental limitations – such as anxiety, agoraphobia, or anxiety – making it hard for them to leave their place.
Is online therapy safe?
In this digital age, your privacy and data safety should be one of your biggest priorities.
If you are considering online therapy, you will be happy to learn that it is highly regulated to protect your privacy.
Any platform used for patient-therapist communication in the States must work in accordance with the federal safety guidelines set by HIPAA.
Therapists also must regularly shred the papers or safely dispose of any other material related to their clients.
A good step towards in-person therapy
Like we said, online therapy does work and is a valuable tool when dealing with specific issues.
But, it is not a universal tool that can replace face-to-face therapy sessions. Even so, it can be the nudge that someone might need to start seeing a therapist in person.
This study published in the Journal of American College Health has shown that those students who suffered from an eating disorder or body image issues were more likely to see the therapist in person if they had an opportunity to "meet" them online beforehand.
Overall, a productive and effective digital connection between a patient and a therapist seems to be the thing that might lead the patients to take the next step and see the therapist in person.
Time-saving and comfortable
The time-saving aspect of teletherapy has already been mentioned in this text, but it bears repeating. Instead of leaving the comfort of your home, all you have to do is to be online at the time you and your therapist have arranged. Doesn't get much more comfortable than that.
If we talk about comfort, one more thing worth mentioning is that many people do not find it easy to open and speak up in a strange environment that they are not familiar with.
When it comes to familiarity, nothing matches the coziness of your own home, so that is another bonus of online therapy sessions.
Different ways to do online therapy
If talking to another person face to face causes you discomfort or even stress, you will be glad to learn that face-to-face sessions are not the only way to do online therapy.
Some therapists offer you an opportunity to reach them via a regular call or text messaging. Others give you a chance to send them an audio message.
Audio messages can be an incredibly effective way for you to take something off your chest right after it happened or if you simply need someone to vent to and share your immediate worries with.
With all the benefits of modern technology by its side, it is no surprise that online therapy is on the rise. Give it a try. It might be just the right thing for you.