According to one study, about 40% of people who lose their hair are women.
Whether it's for women or men, losing their hair can deal with significant damage to their self-esteem, but you can help them gain that back through scalp micropigmentation!
But what is scalp micropigmentation, and how do you become skilled in it? Keep reading to find out!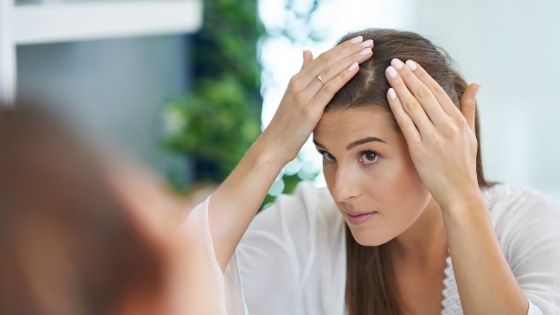 What is Scalp Micropigmentation
Scalp micropigmentation (SMP) is a procedure that helps people look like they have small hair follicles rather than being completely bald.
It's effective and isn't invasive either. The other added benefit is that it doesn't need a lot of maintenance either.
During the procedure, the artist will input medical-grade pigments into the person's scalp to mimic tiny hair follicles. It may take a few sessions to complete the look, but afterward, it will look like they had just closely shaved.
If women are suffering from thinning hair, they can also use this treatment to help boost their hair and make it look stronger. If the artist is skilled, they can make it look that way even underneath the existing hair.
Some people also use this to hide scars they had from accidents, surgery, or chemotherapy.
Why It's a Great Career
This is not a cheap procedure, and most artists can easily make anywhere from $55,000 to $80,000 each year. Some of them even charge $200 per hour.
The reason is so expensive is because there is a high demand for great hair loss solutions, but there aren't a lot of people who are qualified to do this procedure. That means people are willing to pay more even if the rates are really high. So in order to succeed, you should make sure that you establish your business or work at a business where you're the only one in the immediate area.
Plus, most clients will need more than one session to complete the look. That means if each client needs a few sessions, you'll have a good stream of income.
However, in order to start earning all that money, you'll have to pay a little bit up front for the training. These programs can be a little bit expensive, but they'll be worth the investment in the long run when you have a good stream of reliable clients.
Plus, training is a great way to learn if you're cut out for the job. A normal session could last for hours, and if you don't have that kind of focus or patience, you might not do well at scalp micropigmentation training either.
After you've done your training, you'll earn your license. After that, when you open your business, all you have to do is display that license and follow all of the regulations that your state sets.
How to Prepare
Before you go through the scalp micropigmentation training process, you'll need to be prepared. Make sure that you learn as much as you can beforehand so you aren't lost when you go to that program.
Once you have a little bit of an idea of what the process is like and if it's something you're interested in, you should also consider if you have steady hands to do it. Do you want to work with people all day?
If you're still set on doing it, then you should also check if there are any prerequisites for your area before you can take the training course.
How to Choose a School
If you've completed all the steps above, you'll have to start looking around for a program, like at this SMP school.
You might have a few different options that you're considering, but make sure you do your research before jumping into one. Choosing the right program will be important for making sure you have a great career.
You should consider the school, their programs, what their schedule is like, the cost, and the teachers. You'll also need to make sure that they teach all the information you need for your licenses in those courses.
A good school will teach you how to design a hairline, which pigments and needles to use for what, and how to be safe and sanitary.
Different Training Options
When you start researching, you'll soon find out that there are three main types of training courses that you could sign up for.
One of them is an online SMP training program. This is great for people who have busy schedules or don't have a school nearby that they can visit. You'll be able to take quizzes, do practice modules, have online discussions, and interact with your teachers.
There are also programs that are only three-day training programs. Instead of being in a class, these sessions are one-on-one with a master artist who has a really good understanding of the process.
They will make sure that their students know everything there is to know, and it's also great because you can ask any questions and get a program that's tailored to your learning needs.
You can also sign up for a group training program. With these, you'll be able to take an online or in-person course, but you'll learn the basics of SMP.
Learn More About Becoming a Scalp Micropigmentation Artists
These are a few things to know about becoming a scalp micropigmentation artist, but there are many more things to consider!
We know that choosing your career can be overwhelming and difficult, but we're here to help you out.
If you enjoyed this article, make sure that you explore our website to find more articles just like this one.