There's a reason why almost 90% of buyers work with a real estate agent. Whether you're buying or selling, you'll find that the process is much slower and more grueling when you tackle it alone.
However, it's important to understand that not all real estate agents are created equally. Working with a real estate agent that isn't a good fit isn't going to be much better than buying or selling independently.
So, how do you find the best real estate agent for you? We're glad you asked.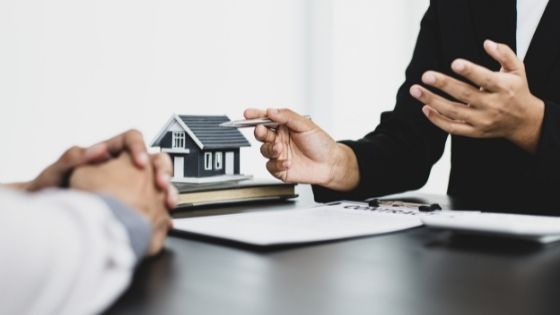 Read on for our brief and simple guide to finding the best real estate agent that every smart homeowner (or future homeowner) should read.
Look for Experience
First thing's first: you want to find someone whose experience aligns with your needs. By experience, we mean:
The training and credentials a real estate agent has
The number of home purchases they've successfully assisted
Their awareness of the area in which you're buying or selling
A great real estate agent will be frank and realistic with you. For example, they'll tell you off the bat if now is a good time to buy or sell given your budget and the conditions of the real estate market. Read more now about what a good agent should tell you about the housing market.
Find Out How Your Agent Will Represent Your Needs
It's easy to assume that any real estate agent will represent you, and you alone. However, dual agents represent both the buyer and seller in the same deal. Transactional agents work with both but are not financially beholden to either.
Unless negotiations over price and property conditions 100% do not concern you, you're going to want to find a real estate agent that will commit to you, and you alone. Otherwise, you can't rest assured that your agent is always working with your best interest in mind.
Ask About Payment
First, understand that real estate agents almost always work on commission. Anyone asking for upfront fees is operating outside of the norm.
Second, understand that both a buyer and seller's agent will take that commission out of the sale price, which means that payment is coming from the seller. A standard commission rate for real estate agents is 5% or 6%.
If you're a seller with a high-priced listing on the line, you can ask about lowering that percentage. Keep in mind that many agents do not consider their commission rate negotiable, but it's worth a shot.
Find the Best Real Estate Agent for You
Whether you're buying or selling a house, we always recommend working with a real estate agent. By keeping these three things in mind, you'll narrow down your options to the best real estate agent for you.
Looking for more useful guides, tips, and tricks? Take a look around as we cover a wide range of topics including health, technology, business, and beyond. Bookmark our page to stay in the know and keep learning about new products and skills that will benefit you.