Property managers became a hot commodity in 2021, mostly due to vacation rentals!
If you are a busy landlord then a property manager can be your first line of defense against stress. Having someone dedicating their time to ensuring that your tenants and your building are properly taken care of can make life a lot easier.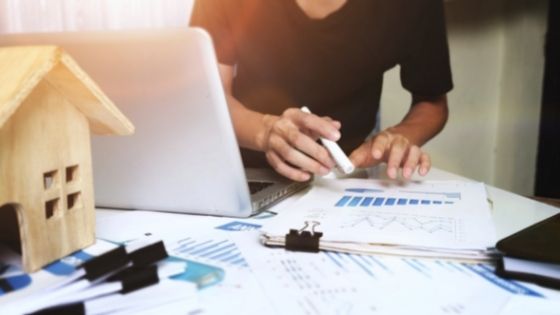 However, before you turn all this responsibility over to someone you need to ensure that you choose wisely. You may not be sure exactly how to hire a property manager and what you should be looking for. Here are some tips that will help you make the right choice.
Get References
One of the most effective strategies for finding a great property manager is to first take a closer look at the properties they are already managing. You need a property manager with experience in managing a property similar to yours.
You should check their references and find out from the landlords whose properties they are already managing, how they find their service. By taking the time to do the due diligence and asking the right people the right questions you will be able to decide whether the property manager you are considering is right for you.
Look at Qualifications
The qualifications of your property manager are very important. You need to make sure that they are certified and licensed to manage your property.
Hiring a property management company that is not licensed can cause you to run into legal issues. It is easy to find out if the property manager that you are considering is licensed and certified. All you have to do is check with the governing real estate body where you live to get the information.
You can also quickly find a good property manager online, go here to check it out.
Prepare a List of Questions
As mentioned before, asking the right questions is important. One of the essential things you need to do when hiring the right property manager is to ask pertinent questions.
It helps to be prepared and know ahead of time what is important to you and what you need information about. Create a list of questions that you want to ask a potential property manager.
These questions may be about their availability to look after your property, what you can expect from their services, how they will manage your tenants, collect rent, upkeep your building, and even their affordability.
Taking the time to carefully examine what you need in a property manager and crafting questions when interviewing candidates can make the process a lot easier.
Hire a Property Manager the Right Way
You now know exactly what characteristics you should be looking for when you want to hire a property manager. A property manager is an important person to have in your corner when you are a landlord.
They will help you take care of your tenants, ensure rent is collected on time and that your units are never empty for a long time. This is a big job and to find the right person, you need to ensure that you do due diligence.
If you would like more informative tips, please visit the business section of the website.