Did you know that welding is one of the essential processes in many industries? It plays a vital role in the construction, manufacturing, and automotive industries. It is a process that helps combine two pieces of metal using heat and pressure.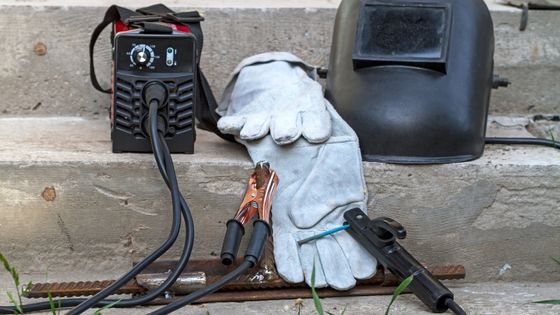 If you are planning to start a new business or need welding equipment for a project, you may wonder if buying or renting a tool is better. Thoroughly weigh your options before making a decision. Here are a few benefits of choosing welding equipment rental:
1. Cost-Effective
The welding equipment rental program is more cost-effective than buying, especially if you only need them for a short-term project. The initial cost of buying such tools can be expensive and may not be feasible for your budget. Renting option is a more flexible and budget-friendly solution.
2. Convenient
If you only need welding equipment for a one-time project, there is no need to invest in the purchase and maintenance of the equipment. Renting tools is a more convenient solution that will save you time and effort. From MIG machines to plasma cutters, you can easily find the right gears for rent from a reputable supplier.
3. Access to the Latest Equipment
Whether you are a beginner or an experienced welder, having access to the latest welding technology is essential for your success. When renting a service, you can choose from a wide range of machines that offer the latest features and capabilities. This way, you can be sure to find the right tool for the job.
4. Reduced Maintenance Costs
Welding equipment requires regular maintenance and upkeep to function correctly. When you rent tools, you don't have to worry about the cost of repairs and maintenance. The rental services will take care of all the necessary upkeep so that you can focus on your project.
5. Flexible Rental Terms
If you are working on a long-term project, you can rent welding equipment for as long as needed. This way, you don't have to worry about storage and maintenance costs when the project is completed. You can return the equipment to the rental company.
What are the questions you have to ask before renting welding equipment?
1. What is the length of the project?
It's essential to know how long you need them for your project. Renting may be the more convenient and cost-effective option if it's only for a short-term project.
2. What type of welding equipment do you need?
Be specific about the type of tools you need for your project. There is a wide range available, from MIG machines to plasma cutters. Choose the right tool for the job to ensure the success of your project.
3. What is your budget?
Consider your budget when making a decision. It can be more flexible and affordable, especially with a limited budget.
4. What are the rental terms?
Before renting, ask about all the terms and contracts carefully. It includes the duration of the service, the cost, and the conditions of the equipment.
5. What is the condition of the equipment?
It's essential to inspect their condition before using it. Make sure it is in all working conditions to avoid accidents or injuries.
6. What is the supplier's reputation?
Do some research on the supplier before renting tools from them. Read reviews and compare prices to find the best deal.
7. What is the return policy?
Inquire about the rental company's return policy. This way, you know what to expect when returning the tool after use.
You will find many reputed welding rental services that can offer you high-quality supplies at an affordable price. They will also assist you in knowing the working process of each machine so that you can use it efficiently for your project.
Now that you know the renting supplies benefits, you can decide what is best for your needs. Choose a reputable supplier to get the best value for your money.