In the 21st century, social media has proven to be the way to reach large swathes of the population. That's led many companies and individuals to discredit the value of traditional modes of communication, like email.
However, email marketing is still one of the most effective ways to reach people. With an ROI of $42 for every dollar spent, email remains one of the best ways to communicate with customers.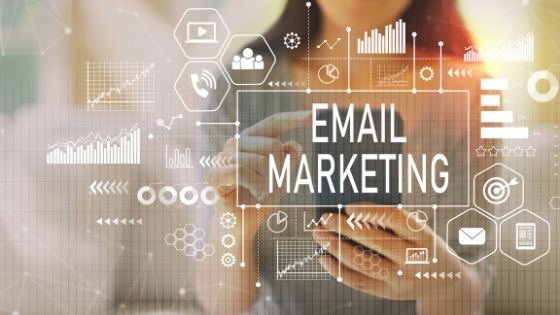 To help you make the most of your invested marketing dollars, we've put together this email marketing guide. By the time you finish reading, you'll have the knowledge needed to take your email game to the next level.
Read on to learn more.
Create a Series of Automated Emails
Email automation is a great way to send important messages to people that don't require you to type them out. You can use the Email Finder tool and get verified email addresses. While you should never "send it then forget it," email automation helps make things easier for you while providing proper communication to your customers.
Some examples of common automated emails include:
A thank you for joining/becoming a member email
A cart abandonment email
An email centered around an event (a birthday)
A "we miss you" message
Spend some time thinking about your own business to decide which types of automated emails will be most effective.
Make Them Personal
While email automation can help you do some of the busywork, remember not to rely on it too heavily. In fact, you should make your emails as personal as possible whenever you can.
From including customers' names to mentioning their location and purchase history, there are many ways to craft emails to people that they'll actually want to read.
If you're looking for more ways to create an effective and relevant online business, read more here.
Ensure That the Content Is Engaging
Of course, you also want to make sure all email content is engaging. You're sending an email to get your customers to do a specific action. For that to happen, you need to ensure they don't click away.
Exact email marketing guidelines vary between companies, so spend some time brainstorming what your customers will best respond to.
Avoid No-Reply Emails
If you've ever received a no-reply email from a business, you know that it can be a bit off-putting.
For one thing, it's impersonal, and the fact that customers have to go out of their way to respond is frustrating. It also decreases deliverability while increasing the chances that an email server will flag the message as spam.
Avoiding them is best!
Start 2022 Off Right With This Email Marketing Guide
Despite the recent growth of social media, email continues to be an essential form of communication for businesses and individuals across the world. Because of that, online marketing through email should always have a place in any company.
Use this email marketing guide to help you craft the perfect marketing strategy next year.
Are you looking to learn more about small business marketing? If you are, make sure to check out the rest of our site for more great content.