Around the world, 560 billion texts are sent every single month. This incredible statistic must flummox those of us who aren't ever sure how to start a conversation over text! What's the right way to start a text conversation that will make for a lasting chat?
If you're not sure how to text, you're far from alone. The slight alienation that's inherent in the medium means that it can be tricky to know what to say, even to someone that you know well.
If you're trying to start a conversation with a potential date or someone you want to know better, that tension is even stronger.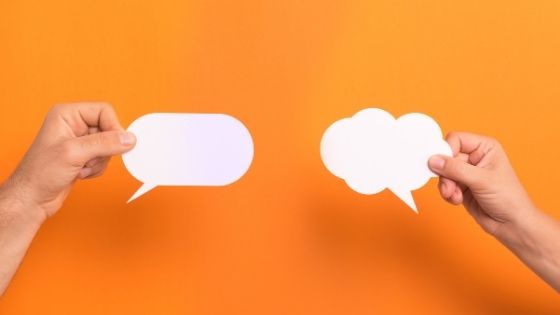 In this guide, we're going to take a look at some great ways to start a conversation that will result in better conversations. Ready to get started? Read on!
1. Reference Something You Know They Like
One little conversation hack that you need to know: people love talking about themselves. This isn't an ego thing, it's just science, talking about ourselves makes us feel good. If you want to kickstart a conversation, reference something that you know the other person likes.
Maybe they talked to you about their favorite sports team, a movie they love, a hobby of theirs: it could be anything. Bring it up in conversation and ask them about it, and you'll probably find that the conversation starts rolling from there.
2. Compliment Them
If you're texting someone that you want to date, why not try complimenting them? Maybe they were wearing some clothes that looked awesome today, you liked their hair, or you thought they did an awesome job in a shared activity.
Complimenting someone is a fantastic way to make them feel better about themselves, and they'll associate that feeling with you and the conversation. It shows interest too, which is another boon.
While there's no guarantee that the other person will be interested in you, there's nothing to be lost: give it a go and compliment someone.
Also, this strategy can work with friends too, but we'd recommend that you're a little more careful so that your friend doesn't think you're falling for them.
3. Ask About Their Day
This hooks up to number one pretty well: if someone's had a bad day, they may well want to talk about it. After all, a problem shared is a problem halved.
If, on the other hand, they've had a great day, maybe they'll want to share the good news!
This kind of message is best used with someone that you've known for a while. A perfect stranger asking about your day puts pressure on the other person, as they may think it's too boring to talk about.
Yet if it's an old friend, a partner, or a family member, just shoot them a message to see how they're getting on and what's happened to them today. They'll probably be grateful to talk about it!
4. Give Them a Cliffhanger
You know when a movie or a TV show ends on a cliffhanger? It leaves you wanting more, doesn't it? You're not satisfied with what you've got and you want to get the next installment, like, right now!
You can use this same strategy in your texts.
Shooting someone a text saying something like "you'll never guess what happened to me today" is a great way to build interest. If you just come out and say what's happened, you're not giving the other person room to contribute anything to the conversation.
When you send a cliffhanger, they want to hear the rest of what you have to say, and guess what: the only way they're going to hear the rest of what you have to say is by texting you and asking you to say it.
It creates a positive feedback loop of conversation that can create a great conversation. Try it out today!
5. Send a Gif or a Meme
If the person you're texting doesn't speak great English or you're still learning it, why not send a gif, or a meme, or even an emoji? These are great, light-hearted ways to kickstart a conversation.
Most messaging apps have a gif search built-in now, and even if they don't, they pretty much all support image embedding or emojis. If you don't speak the same language as the person you're texting but are still keen on writing out a message, we'd recommend checking out a list of ESL conversation topics.
6. Tease Them
Knowing how to tease someone without being mean is a huge skill to have. Teasing shows a level of comfort and intimacy, as you're aware that the other person won't take your remark badly.
Let's say that your sports team is playing theirs tonight: shoot them a message bragging about how you're going to beat them. If it's a horrible day outside and you know they're cozy indoors, tell them how jealous you are.
A little bit of teasing takes a friendship a long way. Create an atmosphere where you're not afraid to joke around with each other and soon enough you'll be having a fantastic conversation without any problems.
7. Let Them Know That You're Thinking About Them
It's heartening to think that someone else is thinking about you. If you've watched something on TV and it reminded you of them, tell them that. If you read something that you think they'd like, send it to them.
Simply knowing that they're in your thoughts is a great way to show how much someone matters to you, so let them know when they do pop into your head and why!
8. Ask Them Something Deep
If you've already covered basic chitchat and you're not sure where to go, why not ask them something deep? Ask what they wanted to be when they were a kid, what their goals in life are, what their dream job is, and what musical instrument they would most want to play.
Asking for information like this shows a genuine desire to get to know that person better, which in turn can forge a stronger connection between the two of you.
9. Make a Joke
It may sound corny but laughter is a fantastic way to break down barriers between you and another person. Now when we say a joke, there are two main roads that you can go down. You can either hit them with a genuinely hilarious joke or a groan-worthy dad joke.
Whichever type of joke you go for, commit to it and have some fun. Making someone else laugh will make them want to talk to you more, and they'll associate the positive emotions of humor with their chat with you.
10. Reminisce With Them
Are you trying to start a conversation with an old friend or a family member you've not connected with in a while? Then why not reminisce about old times and talk about something fun you did together?
It could be something that happened a month ago, a year ago, or in your childhood. It doesn't matter when it happened, talking about old times and shared experiences will naturally bring you closer together.
This is also a great way to break the ice with someone who you may have fallen out with recently. Talk about the good times!
11. Share Some Content That They'd Like
Whether you stumble on it organically or need to look it up, why not share some useful, funny, entertaining, or interesting content with the person you're texting? It's a good way to show that you know what they like and will make them feel very seen.
For instance, if you know that they're going through a bit of a rough time, why not look up some inspirational quotes, mindfulness exercises, or self-care tips that you think they'd appreciate? You could also try sending them clips from a favorite show or anything else that they'll love.
This Is How to Start a Text Conversation
Knowing how to start a text conversation can be very tricky but as we've shown, there are lots of ways to kickstart a conversation and get the ball rolling. The key tenets are: hook them in with something cool, make them smile, and let them know that you are thinking about them in some way, however small.
We hope that you've enjoyed this post. If you'd like to read more entertaining, informative, and interesting content, then be sure to check out the rest of our site for posts about everything under the sun.